Emma Stone dances and licks a man's face in new music video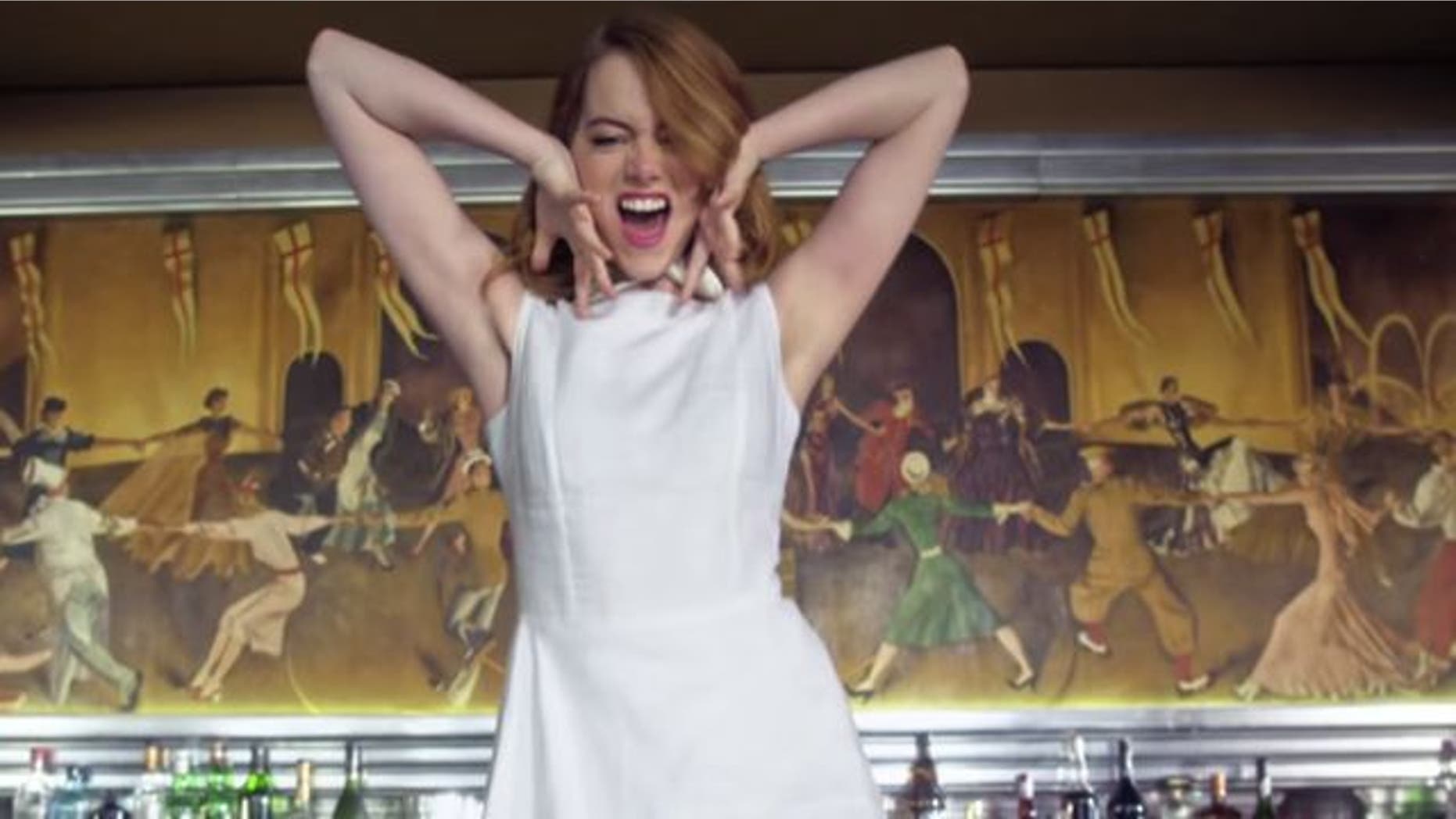 Emma Stone can now add music video girl to her list of impressive career accomplishments.
Dressed in a white dress with an embellished peter pan collar and nude pumps, Stone stars in the new music video for "Anna," released on Wednesday. Written by Will Butler, it's the second single off the Arcade Fire composer's debut solo album, "Policy."
WATCH: Emma Stone and Bradley Cooper Can't Stop Laughing During 'Aloha' Bloopers
In the video, the 26-year-old actress shows off her flirty, funny and quirky dance moves to the catchy tune aboard the famous Queen Mary ship that's believed to be haunted in Long Beach, California.
At one point, she takes it to a whole new level when she turns to lick one of the sailor's faces.
Directed by Brantley Gutierrez, the clip is an alternate version of the original video Butler debuted in January before his album's March release. The new version with Stone is a reinterpretation of the ship's "Lady in White" ghost story.
WATCH: Emma Stone Addresses Andrew Garfield Breakup Rumors
Watch Stone rock it out in the full video below.
If Stone's outrageous dance moves mixed with crazy eyes look familiar, it's because the video was choreographed by Ryan Heffington, the same person responsible for Maddie Ziegler's award-winning performance in Sia's "Chandelier" video.