Drummer for band OneRepublic arrested for alleged assault in Denver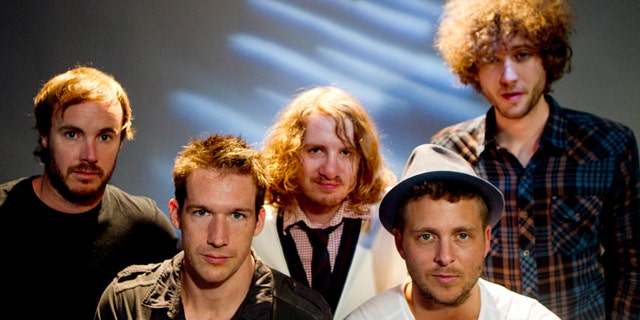 The drummer for the band OneRepublic was arrested in Denver after his girlfriend said he grabbed her head and threw her down during a fight.
Eddie Fisher remains held in jail Wednesday, a day after being arrested on suspicion of assault, destruction of private property and disturbing the peace.
Lonnie Weygant told officers that she tried to hide in the bathroom after the fight but the 38-year-old forced the door open.
Fisher told police that she hit him in the head, and that he tried to leave but Weygant came out and took his dog as he was getting in his car.
It wasn't known whether Fisher had retained a lawyer.
OneRepublic was nominated for a Grammy in 2008. Their songs include "Apologize" and "All the Right Moves."