DreamWorks buys YouTube channel AwesomenessTV for $33 million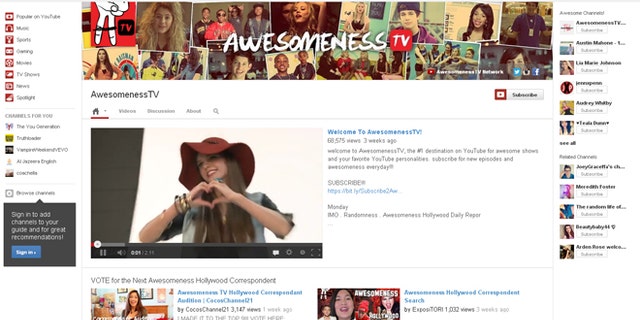 DreamWorks Animation announced today that it has acquired the popular teen YouTube channel AwesomenessTV for $33 million in cash, according to The Hollywood Reporter.

But the deal has the potential to earn the minds behind AwesomenessTV much more over time. If certain earnings goals are met, DreamWorks may shell out up to $117 million for the teen online video channel.

"With this deal, DreamWorks Animation will acquire a thriving next-generation media company, which through its Multi-Channel Network on YouTube has already signed up over 55,000 channels, aggregating over 14 million subscribers and 800 million video views," the companies said in a statement. "In addition, the AwesomenessTV brand has recently extended beyond the mobile platform into television and film, signaling continued cross-platform expansion plans."

Brian Robbins, the founder of the successful channel, will stay on to oversee the company. According to AllThingsD, Robbins initially put $3.5 million into AwesomenessTV. He will now also have a role at DreamWorks Animation.