Drake's producer Noah '40' Shebib responds to Pusha T's multiple sclerosis dig in new track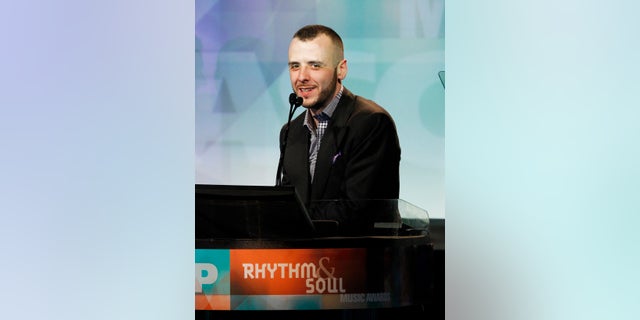 NEWYou can now listen to Fox News articles!
Drake may have yet to publicly respond to rival rapper Pusha T's new song "The Story of Adidon," but his producer Noah "40" Shebib isn't staying silent.
Pusha T rapped about the Canadian music producer, who has multiple sclerosis, in the freestyle tune which came out Tuesday night.
"OVO 40 hunches over like he's 80/Tick, tick, tick," the lyrics read. "How much time he got?/That man is sick, sick, sick."
"Coincidentally... tomorrow is World MS Day," Shebib tweeted Tuesday.
Power 105.1's Angela Yee brought up Shebib's tweet when speaking to Pusha T in an interview on Wednesday.
"Did you know that today is World MS Day, multiple sclerosis?" she asked.
"Oh man," Pusha T said. "Wow, that's ironic."
The National Multiple Sclerosis Society later weighed in.
"It's troubling to hear that a person's disability would be made fun of by others," Eileen Curran, senior director of national PR/media for the nonprofit, said in a statement to Pitchfork. "Multiple sclerosis, which affects more than 2.3 million people worldwide, is an often misunderstood disease."
CALLS GROW FOR LIBERAL COMIC'S FIRING OVER TRUMP ORANGUTAN QUIP
She continued, "People living with MS face many challenges every day, which is why it's so important to continue to raise awareness for MS so others can better understand those challenges. We at the National MS Society see this as an opportunity to raise awareness of this disease, the people who live with it, and the support that is out there—especially since today is World MS Day."
Pusha T also made headlines this week for claiming in the song that Drake is a "deadbeat" father who had a son with a former French porn star.
TMZ reported that the mother, identified as Sophie Brussaux, has hired a lawyer to help try and get child support from Drake, claiming that she was pregnant with his baby. Drake has denied the claim.
"If it is in fact Drake's child, which he does not believe, he would do the right thing by the child," Drake's representative told TMZ earlier this month.
Fox News' Ryan Gaydos contributed to this report.