Donnie Yen almost passed on 'Rogue One' role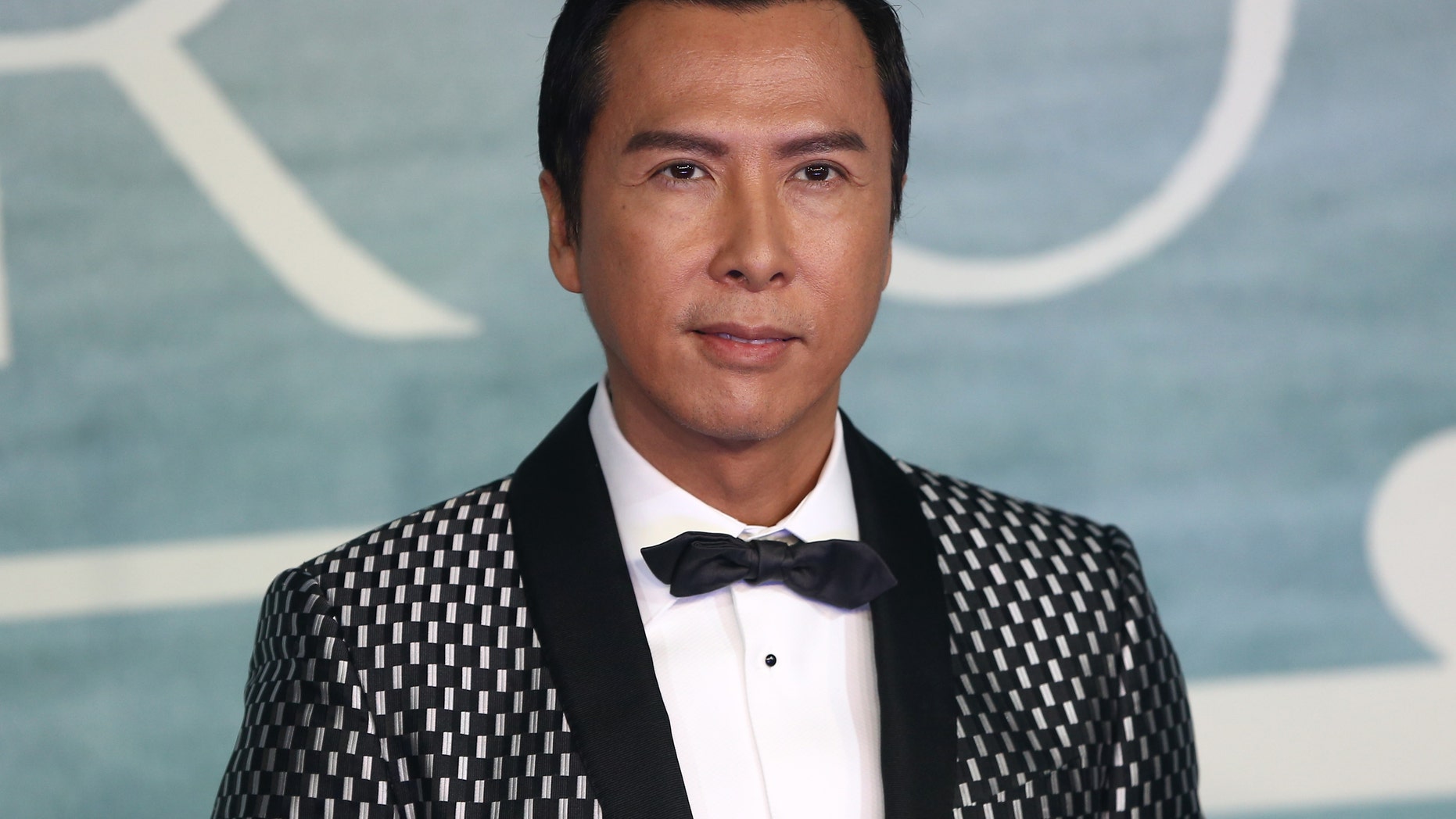 International action star Donnie Yen almost missed his chance to make history when he nearly refused the role of Chirrut Îmwe in the newest "Star Wars" franchise movie, "Rogue One: A Star Wars Story."
Yen, 53, told the Los Angeles Times he was flattered by the offer, but he didn't want to be away from his family for months to film in London.
Yen, who was once called "the strongest in the universe" for his bigger than life ego, according to the South China Morning Post, wasn't completely sure about turning down the role, so he asked those closest to him.
"I turned to my children and I said, 'Do you like baba's "Ip Man" series?' — because I'm known to Western audiences for 'Ip Man.' 'Or do you want baba to be in "Star Wars?"' They went, 'Star Wars,' of course!"
"I said, 'Wait a minute — there's something special there.' Then my friends and family and fanboys, everybody was so excited and I realized, this is not just making a movie. You're making history here. So that's how I got involved, and I'm so glad I did."
Yen's character Chirrut Îmwe, a Jedi Master, plays a key role in helping the Rebels. Although blind, Îmwe is strong with the Force and swift enough with a wooden staff to destroy Stormtroppers.
Review: 'Rogue One: A Star Wars Story' is a superb action film
"Rogue One" stars Felicity Jones, Forest Whitaker, Diego Luna, Mads Mikkelsen and Riz Ahmed.  The film's storyline takes place between the prequel and original trilogies, and portrays Jyn Erso's efforts to steal the plans for the Death Star, the ultimate weapon of the Galactic Empire, which has terrorized the galaxy far, far away since the first "Star Wars" in 1977.
About the role that appears to be the breakout character in the new film, Yen told the South China Morning Post, "Of course I'm feeling a sense of achievement," he said. "For a Hong Kong actor, and a Chinese actor, to be able to play such a significant role that is consistent with the spirit of the series – with the Force – it's a very precious opportunity."
So far, the film has earned $155 million domestically its opening weekend and grossed $290.5 million globally.