Don Omar's ex regrets accusing reggaeton star of domestic abuse, reportedly dropping charges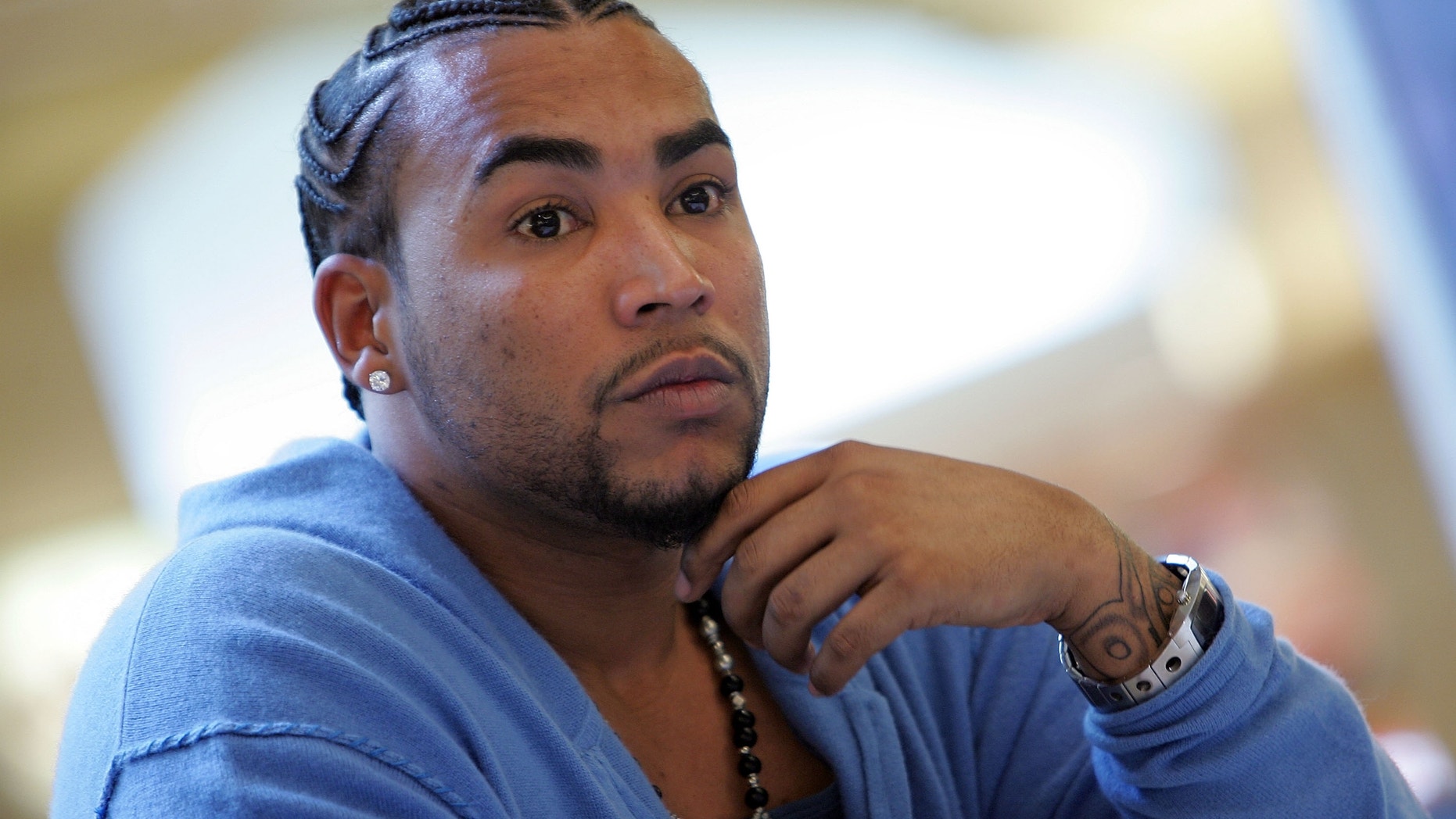 It looks like Don Omar will not see jail time after all.
The reggaeton star's ex-girlfriend Rebecca Lopez wrote in a letter that she regrets accusing him of domestic abuse, which led to his arrest last week. In the letter, posted Monday night on Facebook, she said she wants to withdraw the charges.
"I feel too much pressure and cannot stand for one more day what this has become. I cannot afford to hurt some I love," she wrote in Spanish, "much less interfere with his career, for which he has independently fought for. We all make mistakes and my heart will not let me. Inside me there is only forgiveness. I cannot continue with this process."
Without denying violence, the 26-year-old continued: "My dear, I hope it's over soon for you. Someday somewhere far away, as you have always said, you shall find that perfect moment, as I have. Meanwhile, you just have to wait. I will do the same… I'll wait."
Soon after Don Omar tweeted in Spanish, "There is no bitterness in my heart, forgiveness is a basic element for love. We'll see each other again and a hug will seal this unfortunate event."
Although Lopez can withdraw her accusation, it will be up to the Department of Justice to determine if the case against Don Omar will continue.
Don Omar, whose full name is William Omar Landron Rivera, was arrested last week in Puerto Rico and charged with two counts of abuse and two counts of threatening a person. He also faces two counts of weapons violation including possessing a weapon and pointing it at someone.
He was released on a $600,000 bond and is scheduled to appear in court on Sept. 29.
Don Omar won 10 awards last year at the Billboard Latin Music Awards. He also has appeared in several movies, including "Fast & Furious" in 2009.
Based on reporting by The Associated Press.
Follow us on twitter.com/foxnewslatino
Like us at facebook.com/foxnewslatino