David Bowie's former drummer talks drug days, how fame changed him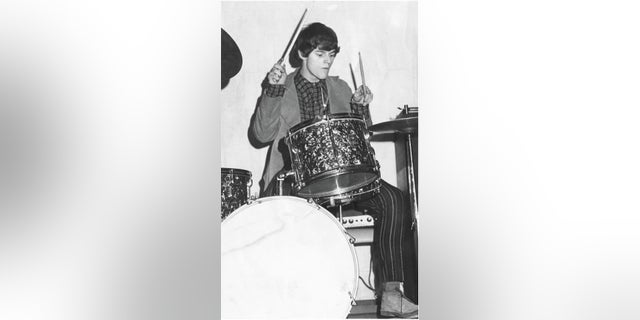 Woody Woodmansey, the last surviving member of Bowie's legendary Spider from Mars band, has written a book about his time with the singer who died in January 2016. "Spider from Mars: My Life with Bowie" takes a look at how David Bowie evolved over the years. The 65-year-old drummer spoke to FOX411 about his time with the "Space Oddity" performer.
FOX411: Did you start this book after Bowie died?
Woody Woodmansey: I actually started it two and a half years before that. I've been asked many times to write a book, and then in 2013 I kept seeing different books coming out from what I considered pseudo-intellectual journalists seeming to know more about Bowie's creative process than he did and stories from that time about what happened and there was so much wrong information. I guess I thought I should write it just for history. This is what happened: I'd actually finished it by the time David passed.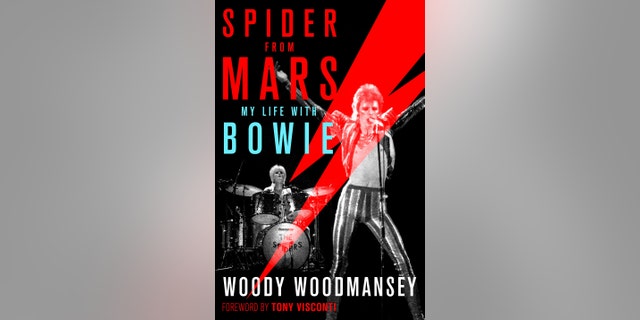 IMAN PAYS TRIBUTE TO BOWIE ON HIS BIRTHDAY
FOX411: Describe what it was like to meet Bowie for the first time.
Woodmansey: Interesting! I'd relocated from the North of England, and I knew there was this guy who'd had one hit with "Space Oddity." I had to figure out is he intelligent? Does he have presence? Do I think he's got what it takes? Can he perform? -- Just a whole list and then he picked up his 12-string and played me a track, and I heard the voice. It wasn't a voice that I was kind of used to, but it was a good voice. And he seemed confident and [looks]-wise he already knew what he was doing. He already dressed a little different from anybody else at that point.
FOX411: When he was dressing flamboyantly, no one was doing it.
Woodmansey: Exactly. My idea of a stage-wear was a T-shirt and jeans, and I opened the door and he had a rainbow T-shirt on with a belt, red corduroy trousers, blue shoes that were hand painted and bangles. It looked like another world to me.
FOX411: Did fame change him?
Woodmansey: Yeah, I think it can't help but change everybody. He'd been trying to make it for a long time so when the fame did hit, it did knock him for a six a little bit. You adjust to it, obviously, but it did change him.
FOX411: He and his manager fired you on your wedding day?
Woodmansey: Yeah, it was a nice present! (Laughs.) Obviously it was calculated by someone in the office, but yeah, that was pretty shocking.
FOX411: And they were firing you because you'd complained about your paltry pay. You were underpaid.
Woodmansey: Yeah, we were. We'd gone for a year and a bit on seven pounds a week, which would be enough to get a packet of cigarettes and maybe have a drink on a Friday night. You didn't even have enough to get drunk! Then it went up to 50 pounds which was all right. Everything else we needed we did get, but it was just that actual payment was low. To be honest when you got everything covered (on tour), you're not really looking at your paycheck. We didn't really get into music for the paycheck.
But when other people were added to the stage set and I found out they were getting four or five times what we were, then obviously you go, 'There's something wrong here. This is not right.' It would have been very easy for him to say, 'Oh we forgot.' And I probably would have accepted that but it didn't go like that.
FOX411: You made peace three years later.
Woodmansey: Yes, because I was in France and he was. I ran into his producer and he said, "David says 'Why don't you come down and hang out? It'll be nice to see you.'" So I went and he just pulled me out of the studio and said, "Let's go have a chat," and we just chatted and went through all the things that had happened. We didn't know about the drugs on the last American tour. He said that he was very discreet. I thought his behavior was strange on the last tour, but I thought it was just fame going to his head but when I found out what was going on you go, "Ok I understand." And I think if the drugs hadn't of been there a lot of those arguments and situations would have been handled completely differently.
FOX411: What do you think his legacy is?
Woodmansey: I think we lost one of the movers and shakers certainly. For 40 years I've met a thousand different artists who were inspired to get into music because of those albums. He became a family member really. I found that out when we were touring, the position he held in people's lives. He just had that amazing ability to communicate -- not just this is a sad song or an angry song. [He] was able to put those emotions across with a real aesthetic, like a true artist. There's not much beauty in the world and he provided that. He was able to do that.