'Dancing With The Stars' Crowns A Champ, 'Glee' Star Takes The Mirror Ball Trophy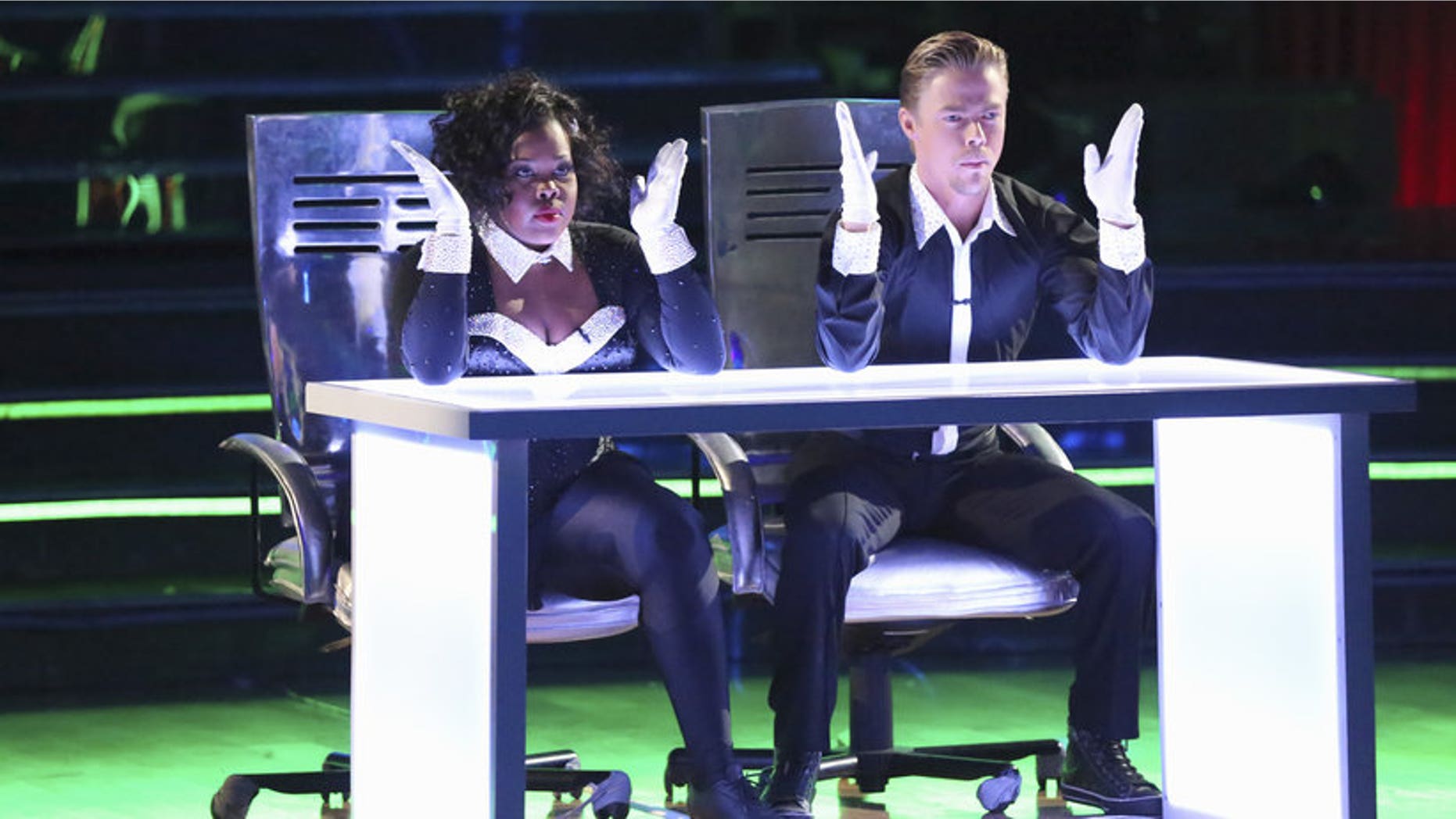 "Dancing with the Stars" has a new champion!
After 12 weeks of pain, sweat and tears, it was up to the final three – Amber Riley, Jack Osbourne, and Corbin Bleu – vying for Season 17's coveted mirror ball trophy.
Riley and Bleu were the season's regular frontrunners while Osbourne improved tremendously throughout the season, but none of that mattered Tuesday night.
"It might not be about the highest scores," said pro Derek Hough. "It might not be about the dances at all. It's really going to come down to who America feels should be the winner."
After all was said and done, it was Riley who took home the mirror ball.
The exciting night had the cast members reminiscing about the pains and glory of the season before the finalists took to the ballroom for one final dance. Note: all three couples had fewer than 24 hours to learn a fusion dance of two styles.
"High School Musical" star Corbin Bleu and his pro partner Karina Smirnof kicked it off with their fusion dance, melding a foxtrot with a cha cha. The technicality fell short with the judges— while they loved it, they wouldn't forgive one or two mistakes.
"I can't believe we're still making you guys dance!" said judge Carrie Ann Inaba.
Next up were Osbourne and pro partner Cheryl Burke, who performed a fiery fusion of paso doble and salsa. The judges said the dance was wonderful, but a little "flat-footed" in the salsa.
"Glee" star Amber Riley and Hough had the last dance of the night and blew it out of the water with the judges. They danced a samba fused with a quickstep that Inaba called "seamless and effortless."
Then came the night's first elimination.
Osbourne and Burke were eliminated right off the bat.
"I'm definitely not a better dancer than my sister, for one," he said, looking at his sister Kelly, who landed in third place in a previous season. "We're both tied."
He added: "Just going the distance for me was winning enough."
Of Osbourne, his pro partner said, "Jack has not only been such an inspiration to me but such an inspiration to everyone out there. Jack has shown me there is so much to life to live."
And then came the announcement everyone was waiting for: the new champions are Amber Riley and Derek Hough.
"I want to let women of all size out there know — you can do whatever you put your mind to!" Riley said. "It doesn't matter what size you are, what color you are. You can do whatever, whatever, whatever you put your mind to!"
Bleu, who showed he was happy for his competitor, said, "I thank God for this experience. I thank my family and my best partner in the world."
But the night was not all about the finalists.
Latin crooner Enrique Iglesias – who some people on Twitter asked if he is aging backwards – opened the musical performances his new single "Heart Attack," and Ylvis performed the crazy hit "The Fox," while stars and troupe members danced in fox suits, red tails and red ears.
Lady Antebellum performed their song "Compass."
One of the night's highlights – that did not include the crowning of a new champ – was Valerie Harper hitting the dance floor once again. She said in a taped segment that she was "so happy" to be back and that she "wouldn't have missed it for the world." Harper and partner Tristan MacManus danced as Colbie Caillat sang "What A Wonderful World."
Another highlight was seeing Bill Nye (The Science Guy) hit the floor with a cha cha with pro Tyne Stecklein, wowing the ballroom with what looked like several backflips and handsprings as part of their number. Host Tom Bergeron noted: "Holy mackerel! I swear sometimes it was like he was a completely different person!" (The entire number was prerecorded and a double did the stunts for Nye.)
Follow us on twitter.com/foxnewslatino
Like us at facebook.com/foxnewslatino