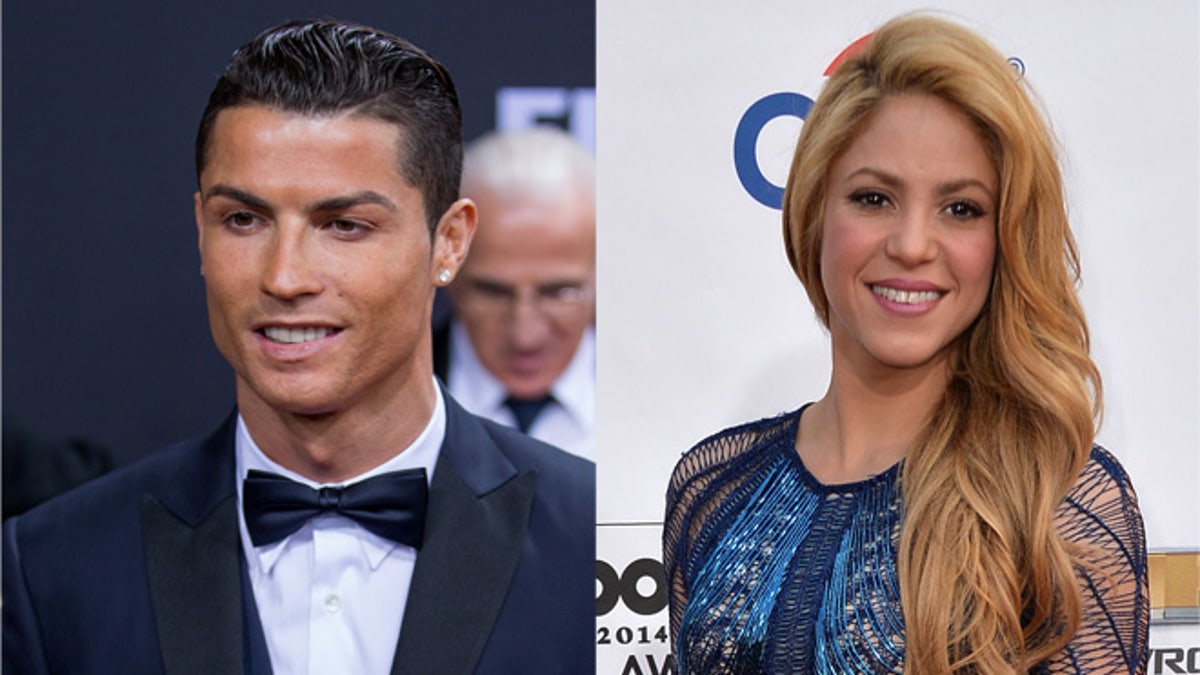 Step aside Shakira, there is a new 'King of Facebook.'
Soccer star Cristiano Ronaldo has surpassed the Colombian singer with the most followers on Facebook – a title she held for nearly 11 months.
As of Monday afternoon, the Real Madrid striker had 107,134,368 "likes" on his official Facebook page, while Shakira's official page had 107,083,641.
Following the duo is rapper Eminem, who boasts 98,670,214 followers.
Ronaldo surpasses any other athlete on Facebook, with only Barcelona rival Lionel Messi near him at No. 7, with 78,300,007 followers.
Although Ronaldo, 30, is king of Facebook, that cannot be said about Twitter.
The striker comes in at No. 13 with 34,213,486 followers, nowhere near to singer Katy Perry, who holds the top spot with 66,797,008 followers.
Shakira comes in behind Ronaldo at No. 16 with 29,766,108 followers.