Oprah Winfrey on explosive documentary 'Leaving Neverland': 'This moment transcends Michael Jackson'
Oprah Winfrey said the explosive HBO documentary "Leaving Neverland" and the surrounding conversation about sexual abuse "transcends Michael Jackson."
After HBO aired the second part of its controversial documentary Monday night, Winfrey interviewed the two men featured – Wade Robson and James Safechuck – who claimed the late pop star abused them when they were boys. The interview was part of her OWN special "Oprah Winfrey Presents: After Neverland" and took place in front of a live audience of people who have been affected by sexual abuse, including "ER" star Anthony Edwards.
Winfrey started the interview by explaining how the documentary triggered an important conversation regarding sexual abuse.
MICHAEL JACKSON ACCUSERS SPEAK OUT ON ALLEGED SEXUAL ABUSE: HE WAS 'LIKE A FATHER'
"Here's the reason why I am here: In 25 years of 'The Oprah [Winfrey] Show, I taped 217 episodes on sexual abuse," Winfrey began. "I tried and tried and tried to get the message across to people that sexual abuse was not just abuse, it was also sexual seduction. But, for me, this moment transcends Michael Jackson. It is much bigger than any one person."
The talk show host and entrepreneur went on to explain that the "moment in time" has allowed others to "see this societal corruption; it's like a scourge on humanity."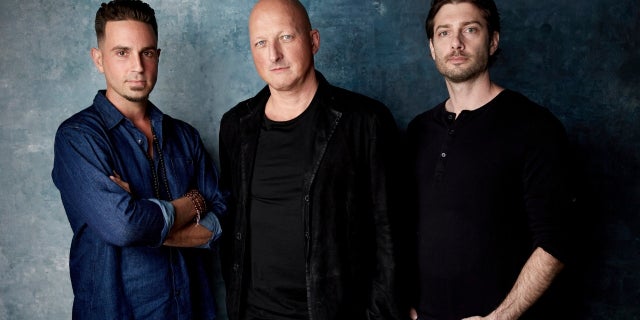 "And it's happening right now and it's happening with families. We know it's happening in churches and in schools and sports teams everywhere. So, if it gets you, our audience, to see how it happens, then some good would have come of it," she concluded.
Winfrey admitted at the end of the special that she would most likely become a target of the Jackson family following her stand. The Jackson family has appeared on her show a number of times as guests, and she interviewed them following the "Bad" singer's death in 2009.
MACAULAY CULKIN DESCRIBES MICHAEL JACKSON FRIENDSHIP: HE 'WANTED TO MAKE SURE I WASN'T ALONE'
"I hope we can get past Michael Jackson, the icon," she concluded. "Stop staring into the sun and do what is necessary to heal our children and heal ourselves."
Jackson's family and estate have denounced the documentary and HBO's decision to air it, saying it spreads falsehoods about a man not alive to defend himself. The co-executors of the Jackson estate announced weeks before the HBO debut of "Leaving Neverland" that they would sue the network, claiming that the airing of the documentary would "constitute a breach of a non-disparagement clause from a previous contract," Entertainment Weekly reported.
The Associated Press contributed to this report.