Cooking with 'Friends': Lucy Buffett's Sloppy Shrimp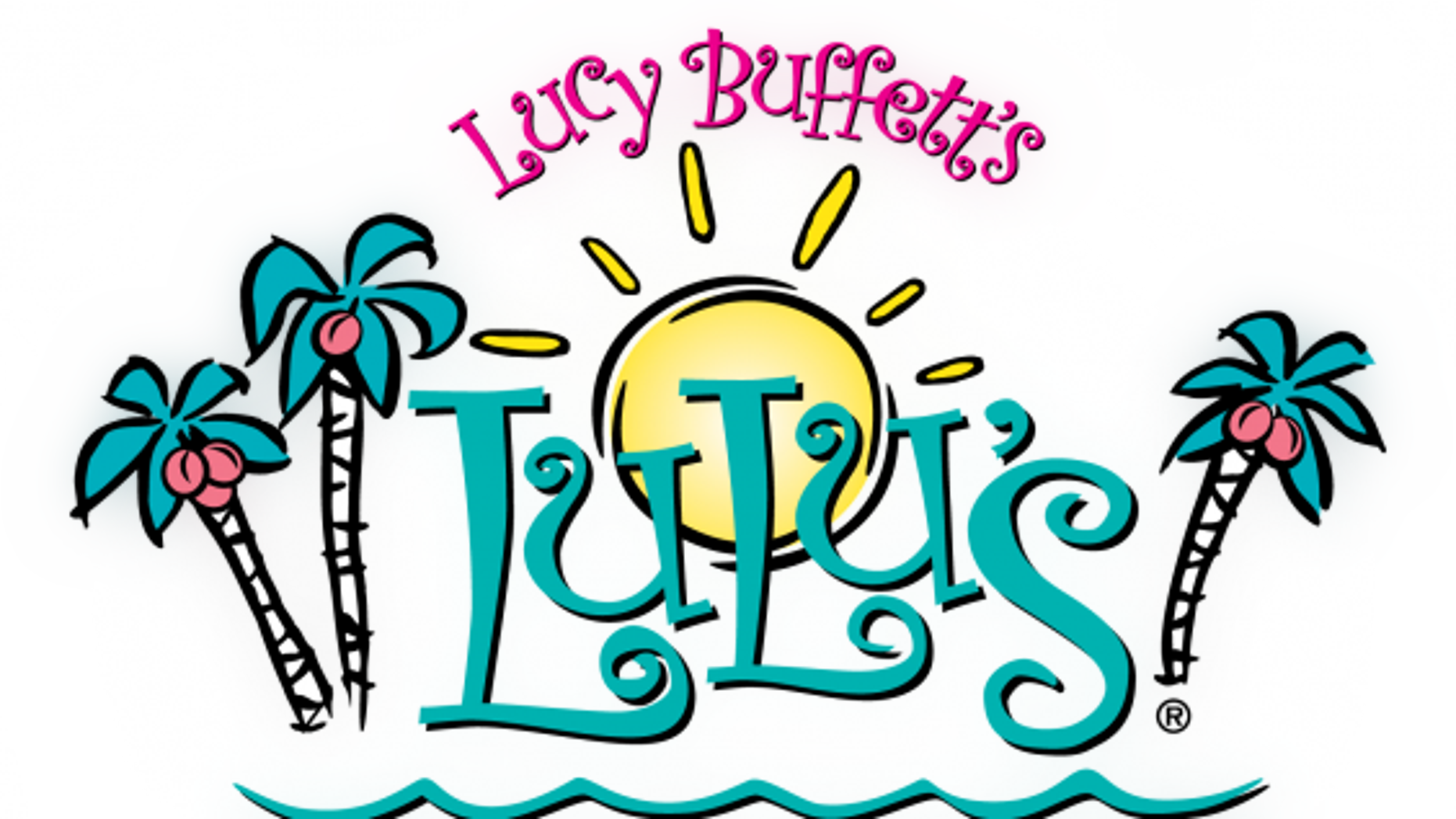 If you like piña coladas and getting caught in the rain, then you'll love these recipes from Jimmy Buffett's sister Lucy! Her cookbook "Lulu's Kitchen: A Taste of the Gulf Coast Good Life" features these recipes and more, inspired by her coastal Southern roots and Grandma's cooking! Learn more about Lucy, her cookbook, and her restaurant Lulu's by clicking here. clicking here.
SLOPPY SHRIMP
Sloppy Seasoning Mix:
2 tsp. salt
1 tsp. black pepper
½ tsp. white pepper
½ tsp. cayenne pepper
½ tsp. crushed red pepper flakes
1 tsp. onion powder
2 tsp. paprika
Ingredients:
1 stick, plus 2 tbsp. unsalted butter, divided
½ c. olive oil
2 tbsp. fresh garlic, finely chopped
2 tbsp. fresh rosemary, finely chopped
½ c. dark beer, room temperature
½ c. Shrimp Stock (recipe below)
2 lbs. large headless shrimp in the shells
1 tbsp. LuLu's Perfect Pepper Hot Sauce™
1 tbsp. Worcestershire sauce
Juice of 1 lemon
Zest of 1 lemon
2 tbsp. fresh parsley, minced
1 loaf French bread or 4 hot dog buns
Instructions:
In a small bowl, combine all seasoning mix ingredients. Set aside.
Melt 1 stick of butter with olive oil over medium-high heat in a heavy skillet large enough to fit shrimp without overcrowding. When butter and oil begin to sizzle, add garlic and rosemary. Stir once. Add seasoning mix and stir once.
Add beer and shrimp stock, shaking skillet to marry the oil and liquid. Bring to a boil over medium-high heat, stirring or shaking the skillet constantly.
Add shrimp. Stir to coat and sauté or shake pan, turning shrimp, for 2 to 3 minutes or until they begin to turn pink. Add remaining 2 tablespoons butter, hot sauce, Worcestershire sauce, lemon juice, lemon zest, and parsley. Stir well and cook for 1 minute. Do not overcook shrimp!
Quickly remove shrimp with a slotted spoon to 4 soup bowls. Ladle liquid over shrimp and serve immediately with crusty French bread and a roll of paper towels.
-----------------------
SHRIMP STOCK
Makes about 4 quarts
Ingredients:
Heads, tails, and shells from 5 pounds of peeled shrimp – or – tails and shells from 4 pounds of shrimp and 1 pound shrimp in the shell
6 qts. water
3 onions, chopped into large chunks
6 ribs celery, chopped into large chunks
1 bunch green onions, chopped into large pieces
Handful of parsley with stems, thoroughly washed
2 lemons, sliced into ¼ -inch rounds
1 tsp. whole black
Peppercorns
1 whole clove garlic
Instructions:
Run cold water over shrimp heads and shells (or shrimp if using them). Place all ingredients into an 8-quart stockpot over high heat. Bring to a boil. Reduce heat to medium or until stock is simmering. Skim foamoff the top. Continue to skim as needed.
Cook stock for 2 hours or until stock is reduced to about 4 quarts.
Place uncovered stockpot in an empty sink. Fill sink with water and ice around the stockpot. Stir stock every 15 minutes until completely cooled. Strain stock and refrigerate or freeze immediately.
-----------------------
ROSEMARY ANDOUILLE BAKED GRITS
Makes 8 to 10 servings
Ingredients:
2 tbsp. unsalted butter
4 cloves garlic, finely chopped
½ c. finely chopped yellow onions
¾ c. thinly sliced mushrooms
1 jalapeño pepper, seeded and finely chopped
1 pound andouille sausage, chopped into quarter-sized rounds (about 1½ cups)
½ c. hot coffee
3 tomatoes, peeled and coarsely chopped
2 tsp. salt, divided
1 tsp. white pepper
½ tsp. sugar
1 tsp.  LuLu's Crazy Creola Seasoning™ (recipe below)
2 tbsp. finely chopped fresh rosemary, plus a sprinkle for garnish
6 c. water
2 c. heavy cream
2 c. grits
1–2 c. shredded Gruyère cheese
Instructions:
Preheat oven to 350°F.
In a heavy skillet, melt butter over medium heat. Add garlic and cook 1 minute. Add onions and cook for 2 minutes. Add mushrooms and jalapeños. Cover, reduce heat to medium low, and cook for 2 to 3 minutes. Remove from heat.
Lightly spray cooking oil in a cast iron skillet. Sauté sausage over medium-high heat until very browned and pieces of sausage are sticking to the pan. Remove sausage from pan and drain on paper towels. Add coffee to deglaze skillet and continue cooking to reduce liquid by about half. Add tomatoes, sautéed vegetables, and sausage and continue cooking, covered, for 1 to 2 minutes. Uncover and simmer for a few more minutes until almost no liquid remains. Add 1ó teaspoons salt, white pepper, sugar, Creole seasoning, and rosemary. Cook for 1 to 2 minutes longer. Remove from heat.
In a large saucepan, combine water, cream, and remaining ½ teaspoon salt and bring to a boil over medium-high heat. Whisk grits into boiling liquid. Reduce heat to low, whisking often. Cook until grits thicken. Add sausage mixture and mix well.
Grease a 2-quart baking dish with cooking oil. Pour grits mixture into dish. Top with cheese and garnish with a sprinkle of rosemary. Bake for 30 minutes.
Broil for 3 minutes or until top is browned.
Allow to cool for at least 15 minutes before serving. When you first remove dish from the oven, it'll be as hot as a heat tile on the space shuttle, and unless you really want to injure your guests, it's best to wait a few minutes before serving.
-----------------------
LULU'S CRAZY CREOLA SEASONING
Makes ½ cup
Ingredients:
1 tbsp. salt
2 tbsp. granulated garlic
4 tsp. granulated onion
¼ c. paprika
1½ tsp. black pepper
2 tsp. cayenne pepper
2 tsp. white pepper
½ tsp. dried thyme leaves
½ tsp. dried oregano leaves
Instructions:
Combine all ingredients. Store in an airtight container.
-----------------------
HOMEMADE BANANA PUDDIN' WITH NILLA® WAFERS
Makes 6 to 8 servings
Ingredients:
2½ c. whole milk
¾ c. sugar, divided
4 eggs, separated
½ c. all-purpose flour
¼ tsp. salt
1½ tsp. vanilla extract, divided
1 tbsp. butter
1 (12-oz.) box Nabisco Nilla® wafers
4-5 ripe (but still firm) bananas, sliced
½ teaspoon cream of tartar
Instructions:
Preheat oven to 350°F.
In a heavy saucepan, slowly heat milk and ½ cup sugar until sugar dissolves. Using a whisk, gradually add egg yolks, flour, and salt. Reduce heat to low, if necessary, being careful not to scorch the milk or overcook the eggs. If too hot, you might end up with something resembling scrambled eggs rather than a creamy custard.
Cook on low, uncovered and stirring constantly for 10 to 15 minutes or until thickened to a custard consistency. Remove from heat. Add vanilla and butter and stir well. Cool for ½ to 1 hour in the refrigerator.
In a 2-quart baking dish, arrange a layer of wafers, a layer of banana slices, and one-third of custard. Repeat twice to make 3 layers.
Beat egg whites with an electric mixer on high speed until stiff peaks form. Gradually fold in remaining ¼ cup sugar and cream of tartar. Continue beating until stiff.
Spoon meringue on top of pudding, spreading evenly to the edge of the pan. To create soft peaks, take the back of a spoon, lightly touch meringue, and gently lift up. Repeat over surface of pudding
Bake for 15 to 20 minutes or until meringue is lightly browned. Remove from oven and serve when cool.
-----------------------
Excerpted from the book LULU'S KITCHEN by Lucy Buffett. Copyright © 2007, 2016 by Lucy Buffett. Reprinted with permission of Grand Central Life & Style. All rights reserved.