Connie Britton wears 'poverty is sexist' sweater at the Golden Globes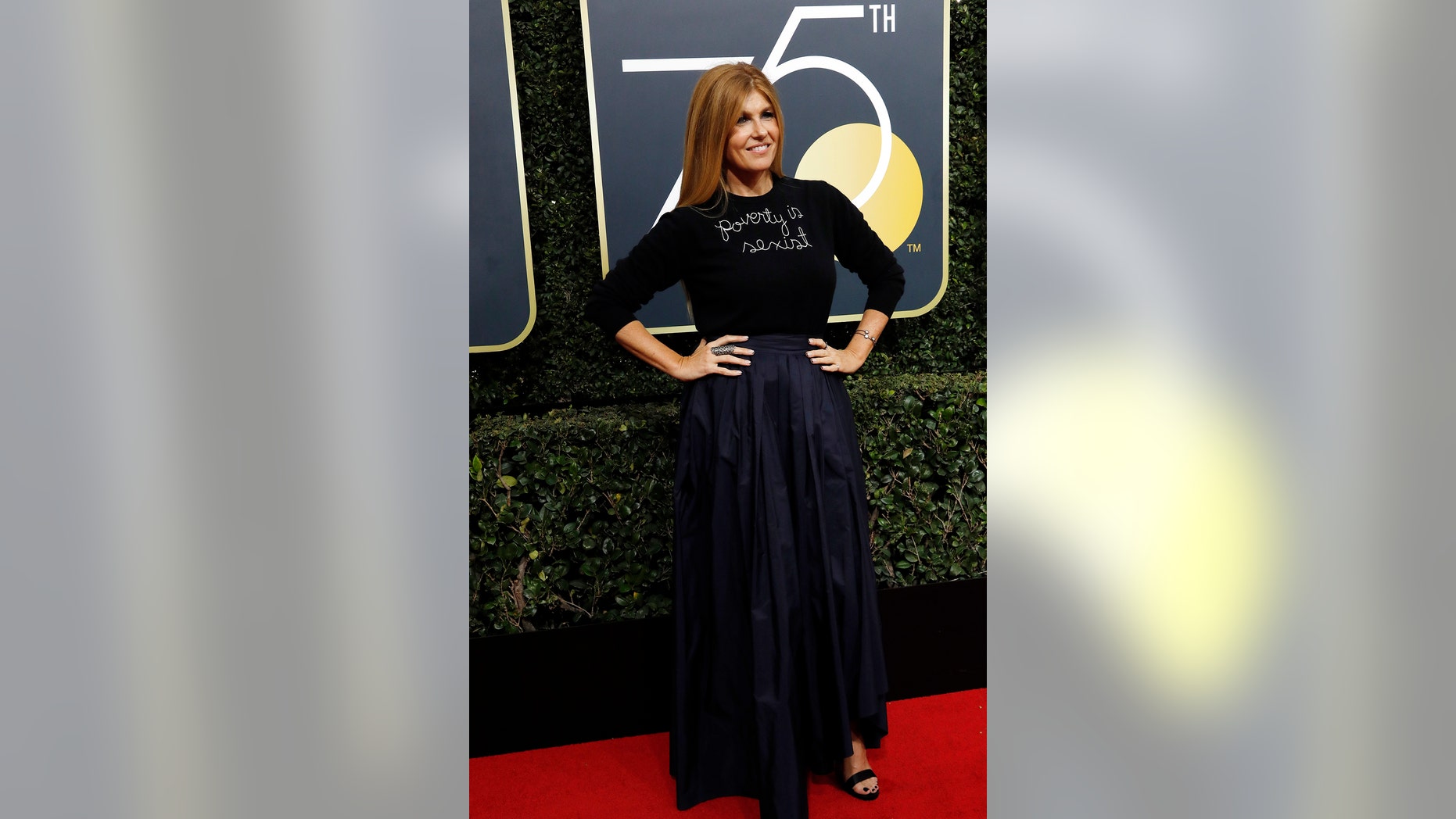 The 2018 Golden Globes red carpet was marked by a lot of stars and celebrities wearing black and talking about gender inequality in show business. However, one of the more puzzling pieces of wardrobe activism came from "9-1-1" star Connie Britton.
The actress turned heads when she arrived on the red carpet wearing a black skirt and a long-sleeved sweater with the words "poverty is sexist" stitched on the front in cursive writing. Fans almost immediately took to Twitter to express their confusion at the statement.
"I'm sorry but this doesn't make sense. Poverty isn't gender orientated," one user wrote.
"What does that even mean? It sounds like a useless platitude," another said.
It turns out, Britton was sporting the slogan popularized by Bono's ONE Campaign. "#PovertyIsSexist" seeks to shine a light on the issue of poverty and its inequality on an international scale.
"Nowhere on earth do women have as many opportunities as men. Nowhere. But for girls and women in the poorest countries, that inequality is amplified," the organization's website reads. "We won't end extreme poverty until we break down the barriers holding girls and women back."
Britton has a history of working with the ONE Campaign in the past. As Glamour notes, she previously led a walk-in at the United Nations Headquarters in New York City along with "House of Cards" actress Robin Wright where they presented an open letter calling on world leaders to concentrated on putting an end to extreme poverty in 2030 by putting women at the center of its campaign.
The sweater appears to be a product of Lingua Franca, which custom makes sweaters with activist-learning slogans stitched into them such as "I miss Barack," "resist" and "The Future is Female." The sweaters typically cost $380.