'Columbo' Star Peter Falk Dead at 83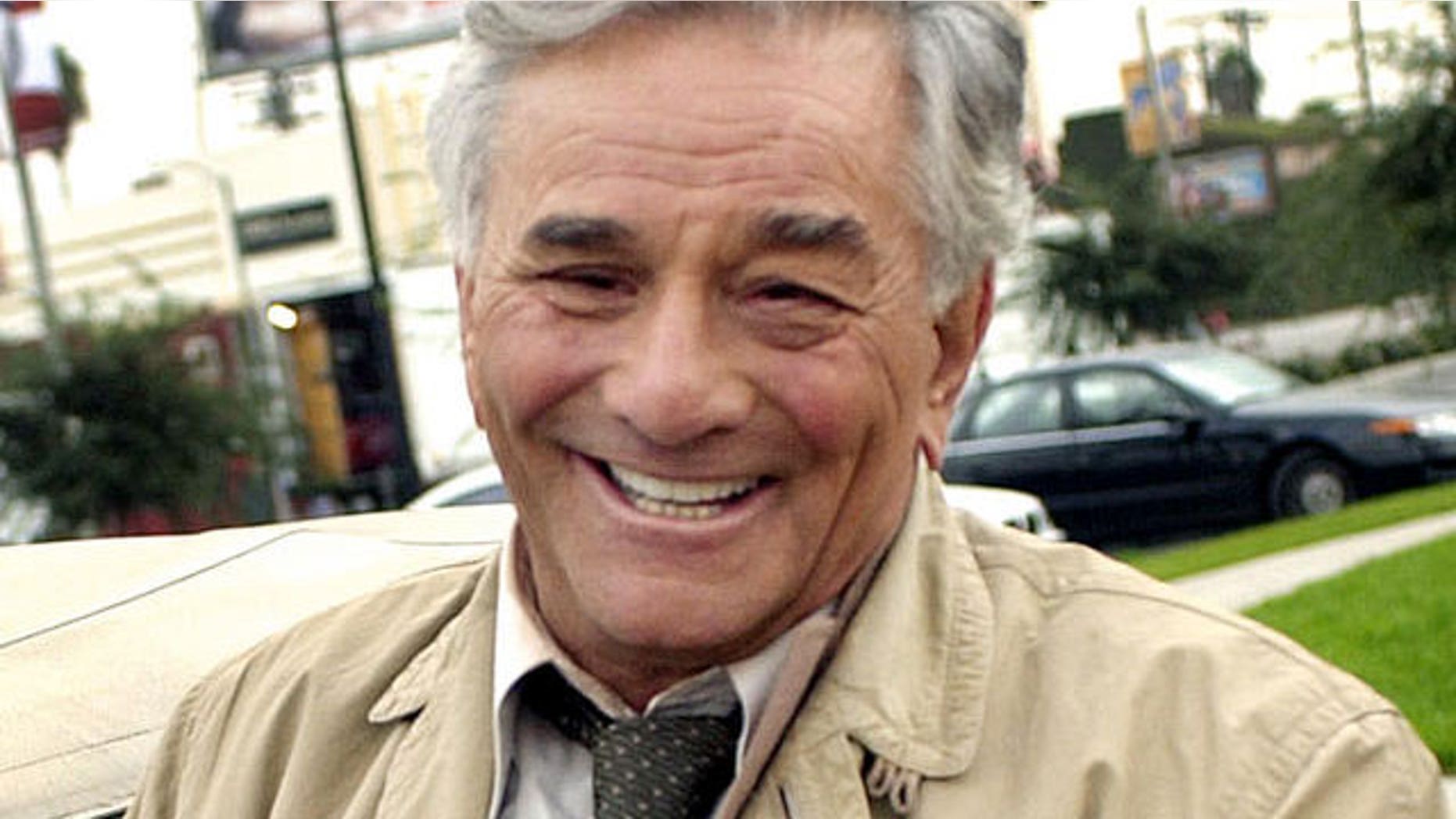 Legendary television actor Peter Falk, who was best known for his role as a squinty, rumpled detective in the hit series "Columbo," has died at the age of 83.
Falk died Thursday night at his Beverly Hills home, according to a statement released by family friend Larry Larson.
A cause of death has not been released.
In 2008, his daughter Catherine Falk, said he had been suffering from Alzheimer's disease and dementia.
Falk won four Emmys for his starring role in "Columbo," a show on which he appeared in 69 episodes.
"Columbo" began its history in 1971 as part of the NBC Sunday Mystery Movie series, appearing every third week. "Columbo" became by far the most popular of the three mysteries, the others being "McCloud" and "McMillan and Wife."
Columbo -- he never had a first name -- presented a contrast to other TV detectives. "He looks like a flood victim," Falk once said. "You feel sorry for him. He appears to be seeing nothing, but he's seeing everything."
He also received Academy Award nominations for 1960's "Murder Inc." and 1961's "Pocketful of Miracles."
Falk was born Sept. 16, 1927, in New York City and grew up in Ossining, N.Y., where his parents ran a clothing store. At 3, he had one eye removed because of cancer. "When something like that happens early," he said in a 1963 Associated Press interview, "you learn to live with it. It became the joke of the neighborhood. If the umpire ruled me out on a bad call, I'd take the fake eye out and hand it to him."
When Falk was starting as an actor in New York, an agent told him, "Of course, you won't be able to work in movies or TV because of your eye."
After serving as a cook in the merchant marine and receiving a master's degree in public administration from Syracuse University, he worked as an efficiency expert for the budget bureau of the state of Connecticut. He also acted in amateur theater and was encouraged to become a professional by actress-teacher Eva La Gallienne.
An appearance in "The Iceman Cometh" off-Broadway led to other classical parts, notably as Joseph Stalin in "The Passion of Joseph D." In 1971 Falk scored a hit in Neil Simon's "The Prisoner of Second Avenue."
Falk made his film debut in 1958 with "Wind Across the Everglades" and established himself as a talented character actor with his performance as the vicious killer Abe Reles in "Murder, Inc." Among his other movies: "It's a Mad, Mad, Mad, Mad World," "Robin and the Seven Hoods," "The Great Race," "Luv," "Castle Keep," "The Cheap Detective," "The Brinks Job," "The In-Laws," "The Princess Bride."
Falk also appeared in a number of art house favorites, including the semi-improvisational films "Husbands" and "A Woman Under the Influence," directed by his friend John Cassavetes, and Wim Wenders' "Wings of Desire," in which he played himself. Falk became prominent in television movies, beginning with his first Emmy for "The Price of Tomatoes" in 1961. His four other Emmys were for "Columbo."
He was married to pianist Alyce Mayo in 1960; they had two daughters, Jackie and Catherine, and divorced in 1976. The following year he married actress Shera Danese. They filed for divorce twice and reconciled each time.
When not working, Falk spent time in the garage of his Beverly Hills home. He had converted it into a studio where he created charcoal drawings. He took up art in New York when he was in the Simon play and one day happened into the Art Students League.
He recalled: "I opened a door and there she was, a nude model, shoulders back, a light from above, buck-ass naked. The female body is awesome. Believe me, I signed up right away."
In 2009, the actor was placed in a conservatorship to ensure that Catherine would be able to visit the ailing star. His second wife of more than 30 years, Shera, maintained control of his personal care and affairs, but a judge granted Catherine 30-minute visits with the star every other month.
According to testimony, there were tensions between Catherine and her father. While attending Syracuse University, she sued him to force him to pay her tuition and expenses. She later said they reconciled.
At the conservatorship trial, Falk's physician said he slipped into dementia after a series of dental operations in 2007. Dr. Stephen Read testified that it was unclear whether his condition worsened as a result of anesthesia.
The Associated Press contributed to this report.