Cody Simpson's famous family reveals why they rejected Hollywood and moved back to Australia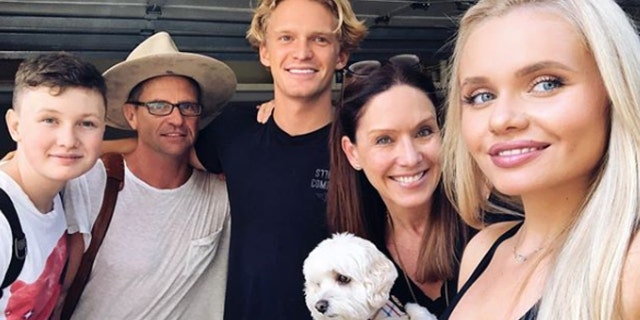 NEWYou can now listen to Fox News articles!
Cody Simpson's family has revealed why they turned down Hollywood and returned home to Australia.
The famous family, who have called Los Angeles home for the past eight years, shared their reasoning for leaving the California sun for their home in Queensland in a recent interview with The Gold Coast Bulletin.
The Simpsons explained that they missed their Australian lifestyle despite the many offers to stay in the States and star in a family-themed reality TV series.
"They wanted drama, but there's never any drama with us," Angie Simpson, the family's matriarch explained saying that the family rejected the gig offers.
But the Simpsons have no regrets about returning to the Gold Coast and don't feel they missed out on potential Kardashian family fame.
Cody, who gained fame as a singer-songwriter, is the only one who has decided to remain in the U.S.
While his family, including siblings Alli and Tom, have made the decision to leave L.A., Cody continues to work with his band, The Tide, who just released new music.
Cody's younger sister moved back to Australia but will reportedly travel back-and-forth between the Gold Coast and L.A. to continue her career as a flourishing model and budding singer.
But, according to the Daily Mail, the rest of the Simpson family missed the "fresh air" and the "great schools" of Queensland and were excited to return home.