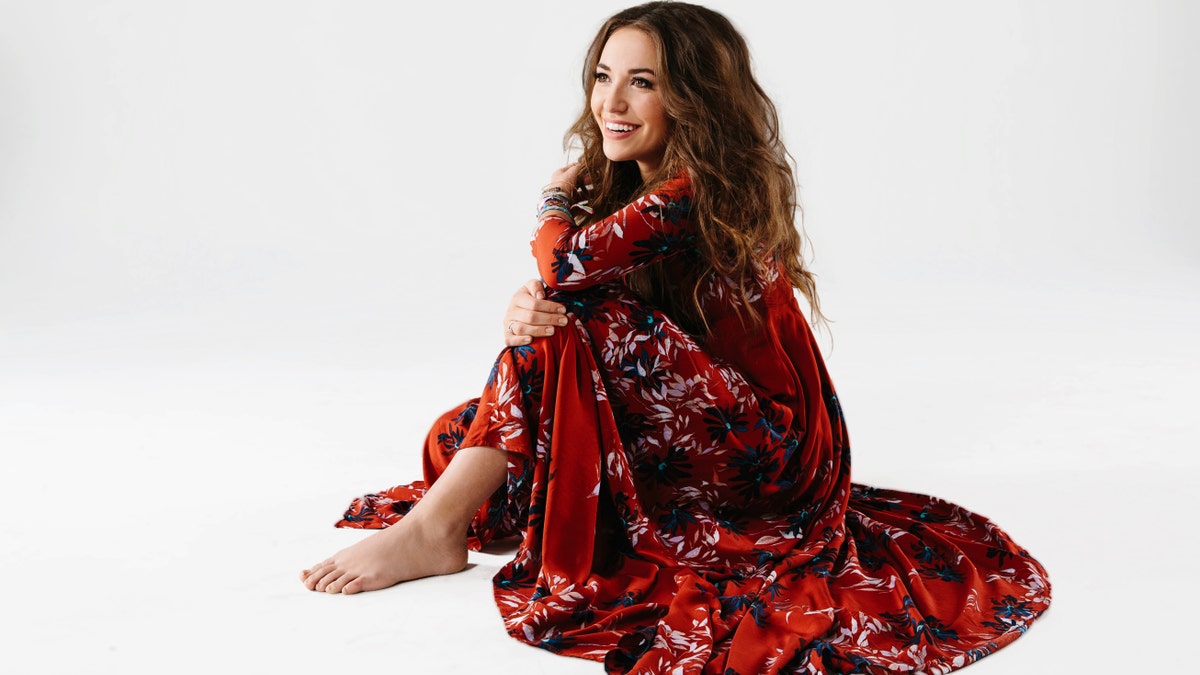 NEW YORK – Contemporary Christian singer Lauren Daigle has seen her star rise in the past couple of years.
She is the fastest selling new artist in her genre in the past decade, has won multiple music awards, and her debut album reached No. 1 on the iTunes Christian chart.
Is Daigle humbled by her success? Yes. Surprised she has made a career out of singing? Not so much.
The Louisiana native has known since she was a little girl that she wanted to sing. But it was only at age 15, when she was bedridden due to an illness, that she says God came to her in "dreams and visions" to tell her she would one day become a singer.
"When I was about 15 is kind of when it all started to set into place," Daigle told FOX411. "I was placed on homebound for an illness and it was during that period that my heart just started coming alive for music."
Daigle explained that she had no energy due to the illness and would spend hours at a time sleeping.
"I had all of these dreams and visions that were coming to me, and I knew it was God telling me I could do this."
Once Daigle overcame her disease, she went on to try out for "American Idol" at 17 but didn't make it past Hollywood.
When she was eliminated, she knew it was time to "bite the bullet" and go to school. She also decided to take some time off to do missionary work in Brazil, but she never gave up on singing.
When an opportunity presented itself to sing backup vocals on a Christian artist's EP, Daigle jumped at the chance. When that singer had to undergo an emergency appendectomy right before a performance, Daigle was asked to fill in and that's when she was discovered by a record label who signed her.
"I took my hands off of it for a while and said, 'Whatever is supposed to happen, will happen.' And that's when it all started to get into place."
The vocal powerhouse was confident in her career choice, but she was scared to be labeled a Christian singer for fear she would lose many of her friends who were not Christian.
"When I was a kid and God was talking to me about music, I was like, 'Okay, I'll sing mainstream music' because I was afraid to sing Christian music to alienate my friends," Daigle said. "Honestly, it was going on 'Idol,' having that kind of exposure that I realized there's something different about me. I just crave God being a part of every moment."
The "How Can It Be" singer is not taking one day for granted and is using her fame to promote her belief in God.
"I have this call in my heart to reach all people," Daigle explained. "It doesn't matter if they're in this block, or that block, my hearts is for all people to know and encounter the love of God."
She added, "I love to sing all kinds of music but I know that my heart is for people to know God and I want them to experience his love."
It's not just Daigle who is having her moment; the entire faith-based entertainment industry has seen a boom in popularity thanks to performers like Daigle.
"I think there's a lot of chaos happening in the world right now and I think people want something solid to lean on," the 24-year-old shared. "I think these [faith-based] films that are coming out they offer hope...and I think that every person has a hunger for something good even if they don't realize it because the world is full of insecurities but people look for what's the one thing they can stand on."
Faith & Fame is a regular column exploring how a strong belief system helps some performers navigate the pitfalls of the entertainment industry.
Follow Sasha Savitsky on Twitter @SashaFB.