Charlie Sheen Could End Up a 'Freak Show' Like Mike Tyson or Pee Wee Herman, Expert Says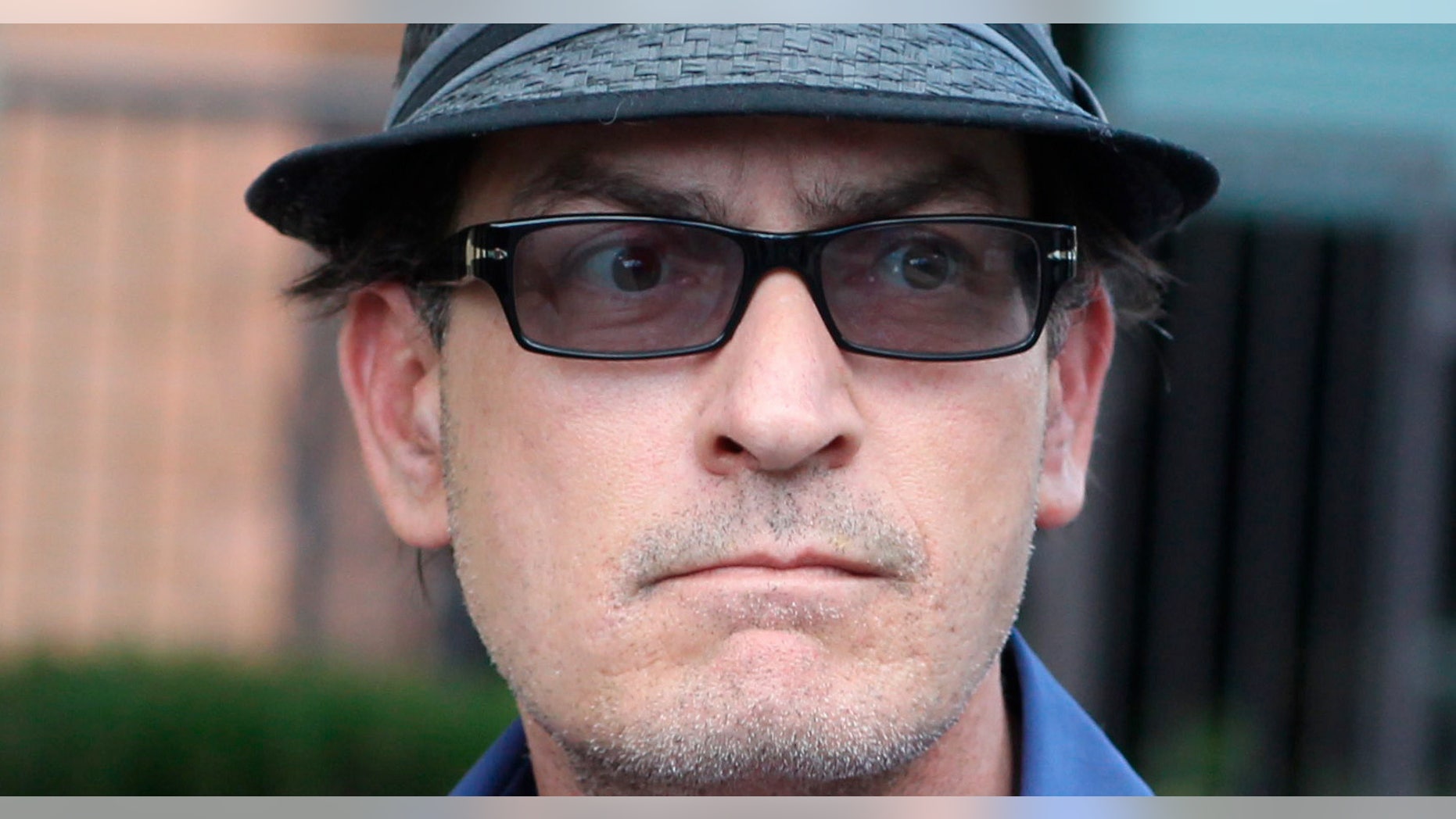 Earlier this year, entertainment headlines across the world were dominated by fired "Two And a Half Men" star Charlie Sheen, who embarked on a shocking tirade against his former CBS bosses and in particular, show producer Chuck Lorre.
The Emmy-winning actor sent ratings through the roof on every program from "20/20" to "Good Morning America" to "Today," and Sheen broke a set a record by acquiring one million twitter followers in just over 24 hours after opening an account.
Continuing his "movement," Sheen launched his own web series entitled "Sheen's Korner," where he continued with the nonsensical ranting. And then in April, he kicked off the month-long nationwide tour "My Violent Torpedo of Truth/Defeat Is Not an Option," in conjunction with Live Nation, which earned mixed reviews – standing ovations in some cities, booing and early walk-outs in others.
But now the tour is over. And according to the website IMdB, which lists actors' and directors' upcoming projects, Sheen has nothing planned.
"All of this attention may be fun, but it is not making him any real money, and it won't," Ronn Torossian, CEO of New York-based firm 5WPR, told FOX411's Pop Tarts. "If Sheen doesn't correct his act soon, he'll end up being a side show like Mike Tyson, Pee Wee Herman or some freak show. It doesn't need to be that way."
"It looks like Charlie is finally coming back down to reality, but unfortunately for him, it might be too late. At first, many accepted it as just 'Sheen being Sheen' and ate it up, but now, after the thousandth warlock joke and shot at Lorre, it is simply getting old and tiring," Torossian said. "The short-lived shtick now seems more like a bad reality show than something America will embrace."
And with the spotlight now facing away from Sheen, and focusing on other celebrity "scandals" such as Arnold Schwarzenegger's secret love child, some experts are even predicting a possible breakdown for the actor.
"Addicts by nature tend to be very narcissistic, and when that is not fed they can do outrageous things to get the attention they crave," said Los Angeles-based psychologist Nancy Irwin, who does not treat Sheen.
On that note, Sheen's display of bizarre behavior has had some ugly ramifications.
After broadcasting his "goddesses" (two live-in girlfriends) to the world child amid the March "media tsunami," child services were quick to swoop in and remove his twin boys from his L.A mansion – otherwise known as Sober Valley Lodge.
Fast forward a few months and Sheen's infamous mansion is on the market, one of his lady lovers left the love nest and returned to Indiana (although she later vowed to be back), and on some tour stops he even expressed a desire to get his old sitcom job back, and said he was even willing to apologize.
On other occasions, Sheen announced his intention to return to television on rival network. Not surprisingly, no further details on that (possibly phantom?) project were given. And according to reports, the 45-year-old actor is incredibly "jealous" of his younger "Men" replacement, Ashton Kutcher.
So what could possibly be next for Sheen? He earned $2 million an episode for his leading role on the hit CBS show and was deemed the highest-paid actor in television. His one-man tour has come to an end (although he has speculated about taking it overseas.) Will the controversial screen star ever earn that kind of salary ever again?
For that matter, will he ever even act again?
"There are only two ways Charlie is going to be able to command anything close to that kind of money acting. He will have to start taking lesser paychecks in quality projects – and deliver creatively – to re-prove himself again, or he is going to have to collect big checks on riskier projects and hope audiences show up," said entertainment expert Scott Huver. "But Hollywood is going to be very cautious of working with Charlie again. He has demonstrated that he is a loose cannon that can publicly turn against his colleagues, and his lifestyle suggests that he may also be an insurance risk – and could seriously derail a comeback project."
Crisis management expert Gene Grabowski of Levick Communications agrees.
"He is probably uninsurable. Anyone producing a show has to protect the interests of a network so that they can recover losses in the event of a catastrophe. He has a much better chance as a supporting player in a cast, but his ego likely will not accept that now," Grabowski said. "Under the circumstances, talk radio, especially satellite radio, seems a likelier venue than TV because the barriers to entry are lower than in televisio,n and there is always an audience there for extreme viewpoints. In addition, activist groups that call for boycotting him on TV would not have the same leverage."
What about reality television?
"At this point, Charlie would not likely want to be one in a group cast, so reality TV does not appear the place for him yet," Grabowski continued. "But in the future, he no doubt would be welcome in that world."
However, let's not forget that somewhere beneath all that self-proclaimed tiger blood and Adonis DNA, there's actually a critically-acclaimed, incredibly talented actor.
"If Charlie wants to have a legitimate career again he needs to stop with all of the drama, leave the 'act' behind," Torossian said. "Just stick to what made him popular in the first place -- acting."