Casper Smart Inks JLO Tat Below the Waist Line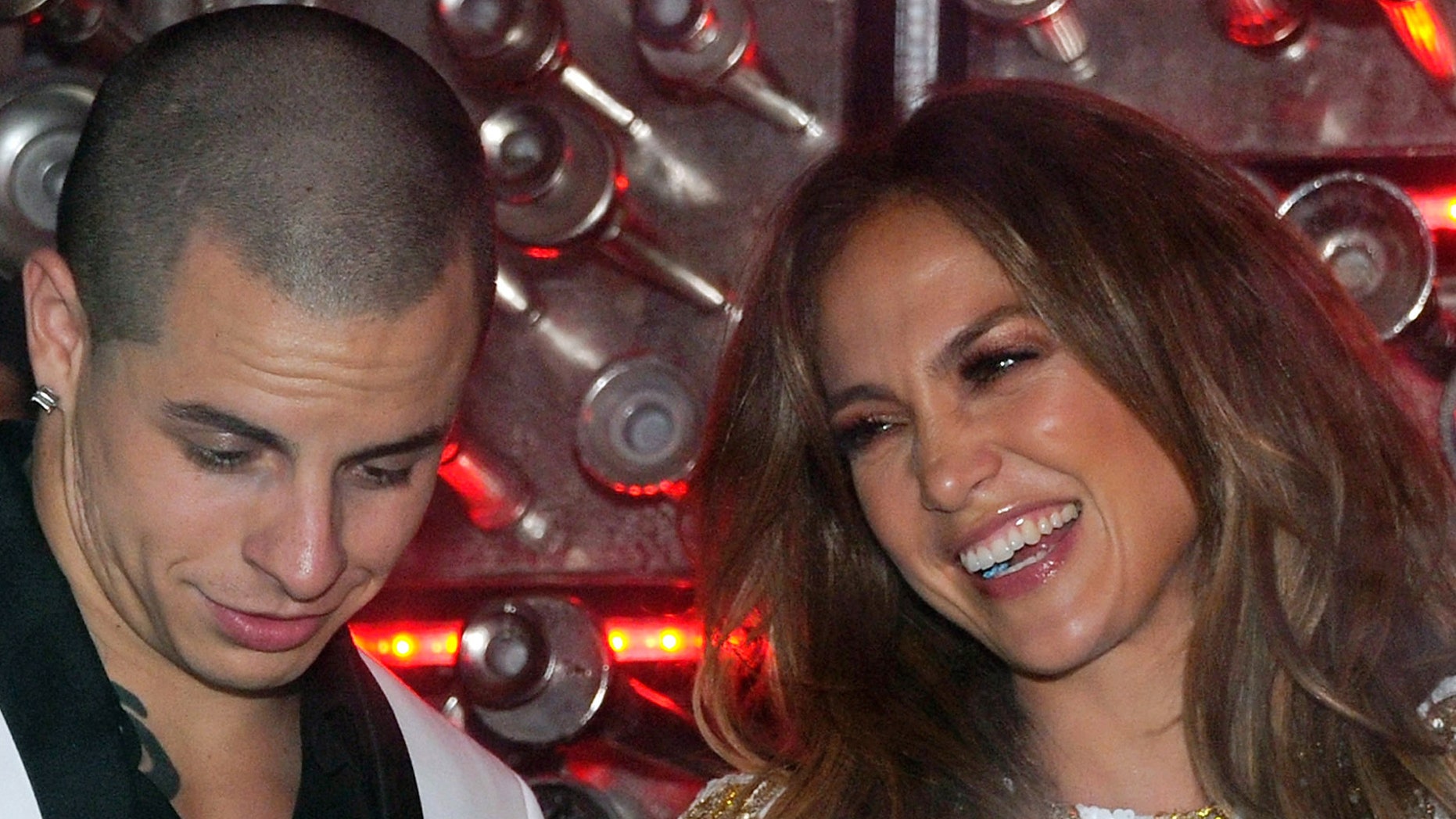 Casper Smart sure knows how to show his love for JLO!
Smart, 24, has reportedly tattooed Jennifer Lopez's name near his private parts.
According to the New York Post, a source has come forth with details of Smart's new body art.
"Jennifer thinks Casper's tattoos are sexy, but this one is her favorite, for obvious reasons," said the source. "She loves it, and she loves him."
Both JLO and Smart have kept mum about Smart's new ink.
But Smart is not the only one to permanently have Lopez's name on him.
Lopez's ex-husband, Salsa crooner Marc Anthony, also tattooed Lopez's name, yet recently the singer memorialized his new love, Venezuelan model Shannon de Lima, with a new tattoo over his 'Jennifer' wrist tat.
Guess Marc is really moving on.
Entertainment site TMZ reported that the Salsa superstar got a tattoo of the Statue of Liberty on his right wrist in tribute for Lima since he says she "freed" him from his past.
Earlier this month Marc Anthony went public with his new squeeze on Twitter.
The singer's new beau was mentioned in Anthony's Twitter feed, revealing that the two are now an item.
"To my @shadelima my statue of peace. Kisses baby," tweeted the Grammy-award-winning crooner. He then re-tweeted what appears to be a fan who posted a photo of him and De Lima kissing and hugging.
Despite their divorce, Jennifer Lopez and Marc Anthony got affectionate over the weekend when they took the stage together in Las Vegas.
The pair, who announced last July they were ending their seven-year marriage, held hands and embraced before the crowd at the live finale of their reality show, "Q'Viva! The Chosen," at the Mandalay Bay resort in Las Vegas.
Lopez, who stunned in a sheer, embellished mini dress, performed separately from Anthony.
The pair, who are parents to four-year-old twins Emme and Max, have continued to work together on their Univision reality project, sparking rumors that they could reconcile.
But Lopez, 42, has not been shy about flaunting her new romance with 25-year-old backup dancer Casper Smart.