Casper Smart Defends Jennifer Lopez on Twitter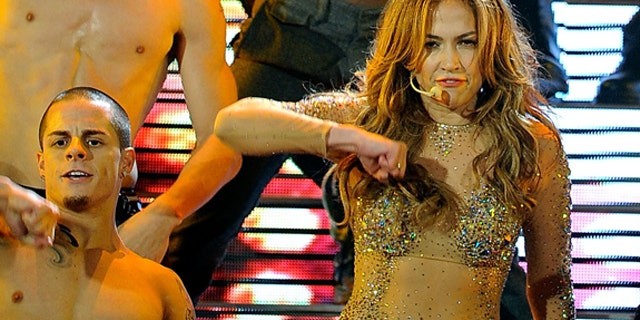 Casper Smart is defending Jennifer Lopez – and he is going on Twitter to make sure everyone hears him loud and clear.
"I don't understand how people can speak on other people or things they know nothing of??!!! #CRAZY Off to Morocco!!!!" Smart tweeted on Tuesday.
Since then, JLO's backup dancer has also been retweeting all those who have support his "friendship" with Lopez.
Case in point: a tweet from a @Prettyboymiguel.
"I think @Caspersmart and @JLo make a really good couple but you know everyones gonna hate cuz when your happy or successful ppl have to hate," he tweeted. "Why are ppl judging @Caspersmart no 1 knows how long @JLo was separated be4 she announced the divorce ppl need 2 stop being so quick 2 judge."
@Prettyboymiguel is not the only one who's stepping up to defend Smart.
"Its funny how the people who know the least about @caspersmart & @jlo have the most to say . #smdh (shaking my damn head)," tweeted @Bri_JustLyrical.
@GailyLovesJLo agreed.
"@Caspersmart Well Mr.Sexy guy say BLURRPP to the haters :) probably i will support you and @JLo until the end my dear :) ♥," Gaily Lopez Banks posted.
Earlier this week, Smart was seen with JLO and her children coming out of a dance studio in Los Angeles. She then got into his Bentley, where he reportedly caressed her face before taking her home.
The choreographer also relaxed with Lopez and the kids in Hawaii for Thanksgiving, when he was spotted doing flips with JLO's daughter Emme in the sand, while Lopez and son Max looked on.
You can reach Alexandra Gratereaux at: Alexandra.Gratereaux@foxnewslatino.com or via twitter: @GalexLatino
Follow us on twitter.com/foxnewslatino
Like us at facebook.com/foxnewslatino