Cameron Diaz: People have seen my butt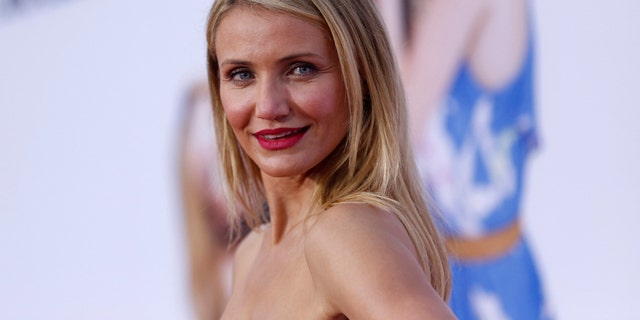 Cameron Diaz is no stranger to nudity. The "Sex Tape" star wasn't afraid of showing her butt in the raunchy film.
"People have seen my butt. I've shown the top of my butt, the bottom of my butt," she told Marie Claire magazine." I'm not opposed to doing nudity, as long as it's part of the story. I'll do whatever has to get done if it's the right thing."
Nudity aside, as an actress Diaz is used to having her personal life out in the open for the world to scrutinize. That includes her relationship with Good Charlotte rocker Benji Madden.
The 42-year-old said she's sick of society's expectations for her to have a child.
"We live in a society where everyone has kids, so they want other people to have kids," she said. "There is this culture that says celebrities are supposed to be just like us, so people think,'I have children, why doesn't she?' But I'm not going to do something because it's expected. If a family happens, then it happens. If children come to me, then I would do that, but I'm not someone who feels like she has to do something because it's expected."
Diaz is just living for the moment, she said.
"I'm not looking for a husband or marriage or not not looking for that stuff. I'm living, and not thinking what I should or shouldn't be doing with my life."
WATCH: Break Time: JLaw: Looking at my pics a sex offense