Bryce Dallas Howard on why she wore high heels throughout 'Jurassic World'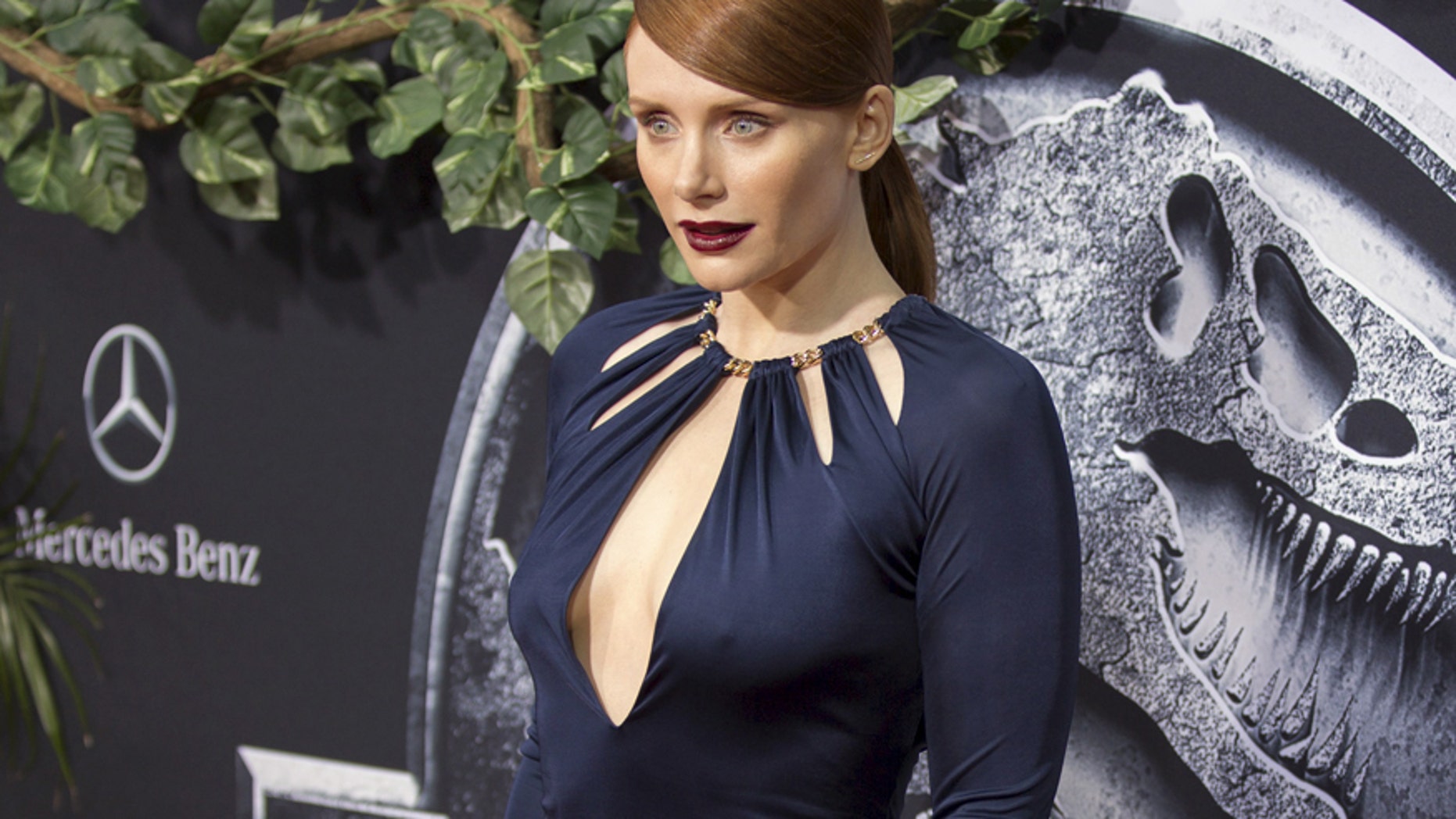 The park re-opened in a big way Tuesday as Universal and Legendary pulled out all the stops for the premiere of "Jurassic World" at the Dolby Theater in Hollywood.
The Babylonian arch at the Hollywood and Highland complex was covered to make it look like the famous entrance of the dino theme park. Stars Chris Pratt (with wife Anna Farris), Bryce Dallas Howard, Vincent D'Onofrio and director Colin Trevorrow were greeted in courtyard by fans on all the levels of the shopping mall above screaming their appreciation.
At the lavish after-party at the Dolby ballroom, Pratt took the stage with Jimmy Buffett to sing "Margaritaville." "You know the words," Pratt exhorted the crowd. Buffett played a set for the crowd with producer Frank Marshall backing on guitar.
Howard said at the party that she was skeptical when she first considered a part in the film, but that all changed after meeting with Trevorrow.
"I went from nervousness to unabashed enthusiasm to be a part of this movie after talking with him," Howard said.
She also added that while she and Pratt had great chemistry during filming, it was the bond she shared with a surprising choice of footwear that came as a surprise.
Box Office: 'Jurassic World' to Feast on $125 Million Debut
"I think my dad is going to be more scared that I ran around the entire film in high heels than any dinosaur chasing after me," she said. "At the beginning I was kind of against the idea of wearing them, but then one day while looking at the terrain prior to a shoot, I just looked at Colin and said, 'I think I'll keep the shoes on.'"
Also in attendance were Universal's Jeff Shell, Ron Meyer, Donna Langley, Jimmy Horowitz and Peter Cramer, Legendary's Thomas Tull, Peter Fonda, Sofia Vergara and Joe Manganiello.