Britney's Promotional Bikini Shot, LAVO's Sexy Spin on a Margarita, and Much, Much More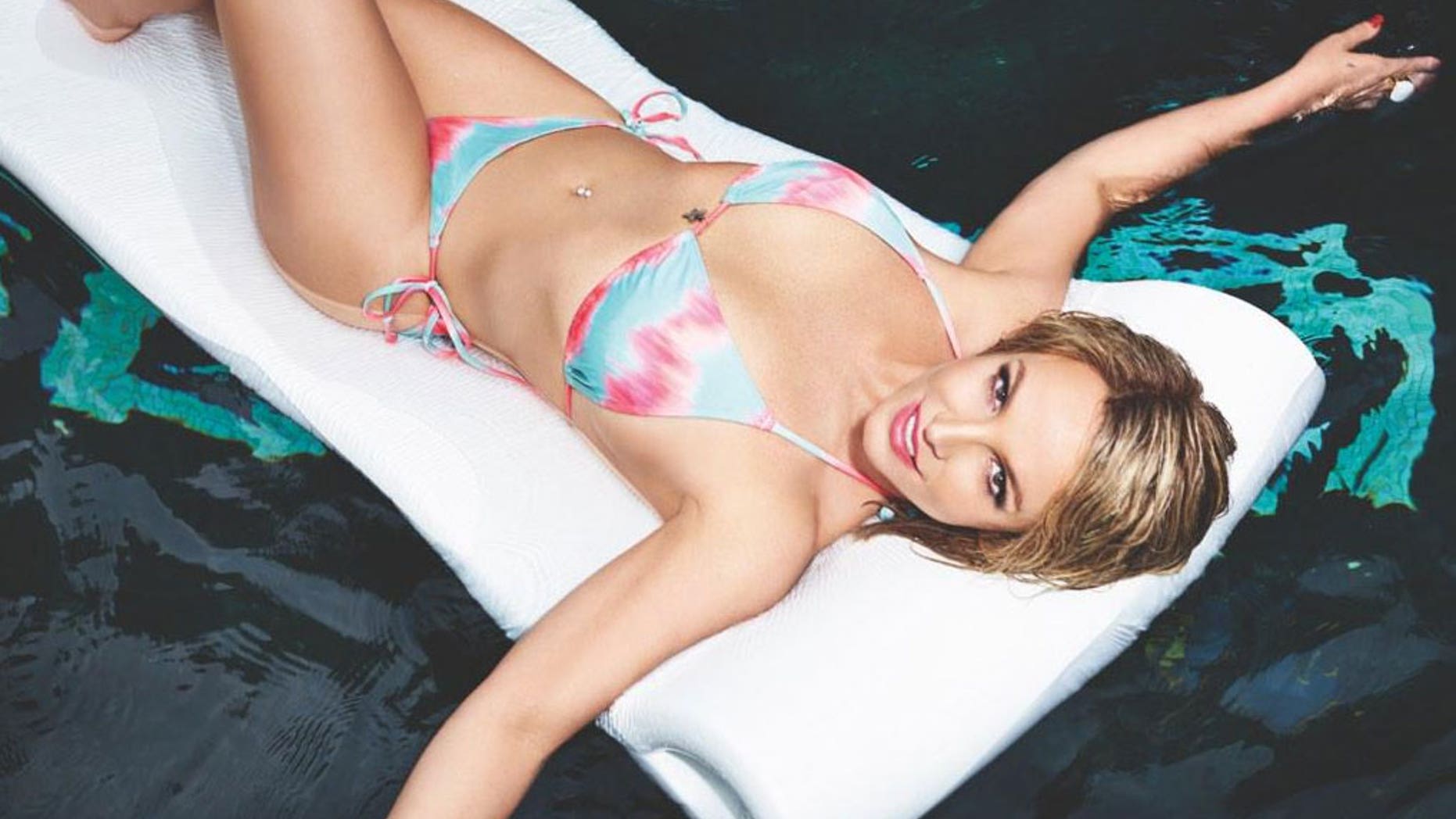 Here's what's happening, people:
On Thursday, Britney Spears shared a number of new promotional photos for her Intimate Britney Spears line of lingerie, two of which see the singer in her signature swimwear (see one below). However, the more important takeaway we can learn from Brit's new pics is that tie-dye is back. Finally, we can bust out all those boxes in the attic!
There's nothing wrong with a margarita, but on romantic occasions, nothing beats a fragolita. Not familiar? Watch our video above to see how LAVO bartender Monica Alvarez puts a sexy, strawberry-flavored spin on a classic cocktail.
"Leftovers" actress Liv Tyler and boyfriend Dave Gardner welcomed a newborn baby boy on Thursday. Her rep says he's healthy and happy, but she neglected to mention whether or not he's currently swaddled in grandfather Steven Tyler's many decorative scarves. We can only hope.
A source for E! News is claiming that Blake Lively and Ryan Reynolds' newborn daughter, whose name they're keeping secret, is actually named James. Some might think that's a bit unorthodox for a girl, btu we think it's a beautiful name for a boy or a girl. Just like "Seven":
Former teen heartthrob David Cassidy filed for bankruptcy on Wednesday, citing debts he owes to banks, credit cards and his lawyer. And although he didn't claim it on his paperwork, he also owes us a decent follow-up single to "I Think I Love You." We deserve that much.
Earlier this week, LOVE magazine shared a photo of Swimsuit Issue covergirl Hannah Davis (below) that is certainly more revealing than her controvertial shot for the cover of Sports Illustrated. One can only wonder if SI plans to retaliate with an even more revealing shot, resulting in a back-and-forth display of one-upsmanship that will only end when Hannah's visceral, beating heart is finally photographed for a men's mag.
Rosie O'Donnell made her final appearance on ABC's "The View" this past Thursday, saying a quick goodbye during the show's last moments. She made sure to mention that she'd be back for the "occasional crafting segment," and thank god, because Whoopi Goldberg is just terrible at making cute mason-jar candelabras.
In his recent interview with Esquire, Will Smith claimed that his son Jaden Smith only owns one pair of shoes, because the "younger generation is not an ownership generation, anyway." And boy, don't we know it. We can't tell you how many times we've robbed teenagers of their most prized possessions, only to be met with complete indifference.
Taylor Swift debuted a music video for her single "Style" on Friday morning, but you wouldn't be faulted for mistaking it for a long-form commercial for perfume. Maybe something dewy and earthy, with slight hints of florals and spice. Vetiver, even. 
According to TMZ, Pamela Anderson has filed for divorce from husband Rick Salomon for the third time. It's still unclear why the two can't simply split up and be done with it, but perhaps there's a free smoothie coupon, or some such other incentive, after securing six more annulments through Pam's lawyer.
This past Thursday on Instagram, Australian supermodel Miranda Kerr shared a series of revealing photos from a shoot with LOVE magazine (see one below). And while stunning, we can't seem to past those bracelets. How do those not get stuck in her hair, like, ten times a day?
Sony Pictures has revealed plans to reboot their Spider-Man franchise once again, placing a brand new actor in the role and putting him right back in high school. In other words, Sony Pictures is treating Peter Parker like he's one of the Griswold children from National Lampoon's "Vacation" franchise.
And finally, James Franco has signed on to star in a new Hulu series called "11/22/63," which is based on a Stephen King story about a man who attempts to stop JFK's assassination by going back through time to a world where nobody recognizes James Franco from his many film and TV appearances. Fascinating!