Bono reveals he had near-death experience, says music 'has gotten very girly'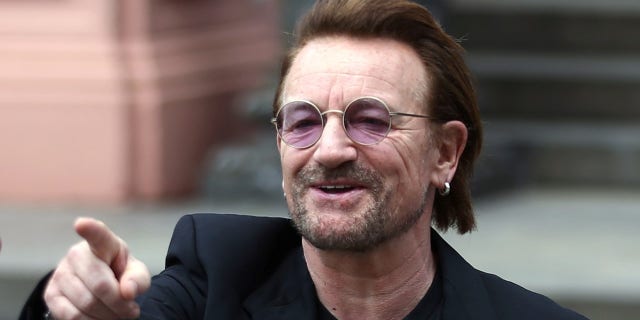 Bono revealed on Wednesday he had a near-death experience while making his new album "Songs of Experience" and thinks music being released today "has gotten very girly."
The U2 lead singer opened up to Rolling Stone for its January 2018 issue about his "extinction event" and how it had a profound influence on his life and the new album.
"People have these extinction events in their lives; it could be psychological or it could be physical. And, yes, it was physical for me, but I think I have spared myself all that soap opera," Bono told Rolling Stone. "Especially with this kind of celebrity obsession with the minutiae of peoples' lives – I have got out of that. I want to speak about the issue in a way that lets people fill in the blanks of what they have been through, you know?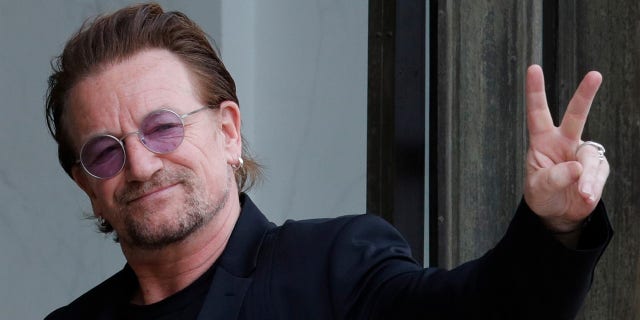 "Mortality was going to be a subject [in the new album] anyway just because it is a subject not often covered. And you can't write 'Songs of Experience' without writing about that," the 57-year-old singer said.
Bono declined to detail what he went through recently health-wise saying, "You know, people have had so much worse to deal with, so that is another reason not to talk about it. You demean all the people who, you know, never made it through that or couldn't get health care!"
The artist had a cancer scare in 2000 and a headline-making bike accident in 2014.
VIDEO: LEGENDARY ROCK BAND FOREIGNER SPREADS HOLIDAY CHEER
Bono also said he believes music "has gotten very girly" and isn't as much of an outlet for teenage boys to express their anger like it was while he was growing up.
"I think music has gotten very girly," Bono said. "And there are some good things about that, but hip-hop is the only place for young male anger at the moment – and that's not good."
He added, "When I was 16, I had a lot of anger in me. You need to find a place for it and for guitars, whether it is with a drum machine – I don't care. The moment something becomes preserved, it is f---ing over."