Blake Lively Questions Career After Filming Weird Scene in 'Pippa Lee'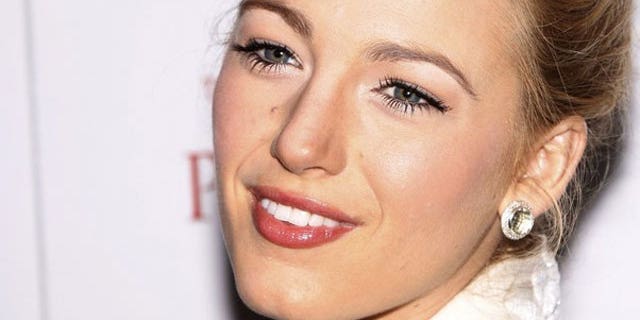 LOS ANGELES – Blake Lively thought she had it made when she scored a coveted role alongside Hollywood veterans Julianne Moore, Robin Wright and Maria Bello in the new drama "The Private Lives of Pippa Lee," but one critical scene which features her in leashed up in her underwear under the direction of a dominatrix (Moore) prompted the 22-year-old to question her chosen career.
"It was an odd thing to do but really funny. There was a point when I was crawling on all fours and Julianne was like 'purr for me' and I thought 'what am I doing with my life? I've finally got the most respectable job of my career yet I'm being leashed up and asked to purr,'" Lively told Tarts. "But Julianne is such a wonderful, kind and happy person so that made it easy to feel safe crawling around leashed up."
SLIDESHOW: Hot photos of the lovely and talented Blake Lively.
It seems Miss Lively certainly lives up to her name even when the cameras aren't rolling and admitted she has issues sitting still.
"I always have to keep myself really really busy and I can't stop," the "Gossip Girl' said. "All my friends are like 'oh you don't need to do something right now, just take a day for yourself. Take a couple of minutes to sit down; you don't have to do all that.' My biggest problem is I fill my life with too much business that I don't need to worry myself with."
On the note of worries, Lively has also made it her personal duty to be the bright spark in the familym having been raised with four other siblings. While children of her own aren't on the cards quite yet, the starlet certainly has a thing for the little ones.
"Seeing my parents have their hands full, it was in my nature to want to make the people around me happy. I loved trying to make my siblings happy and I was good at it because I was the baby," she explained. "I look at my nieces and nephews and they make me so happy so that was a responsibility that I had."