'Blade Runner 2049': Harrison Ford, Ryan Gosling face off in first trailer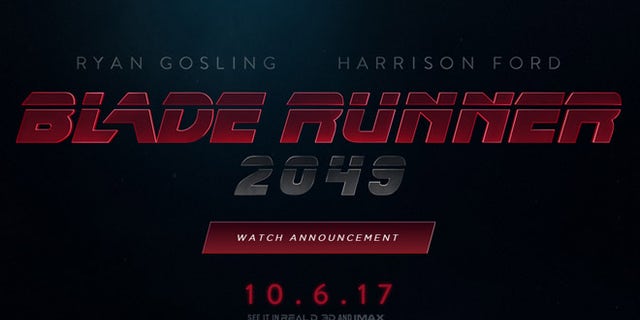 NEWYou can now listen to Fox News articles!
"I had your job once. I was good at it."
"Things were simpler then."
With that exchange, Harrison Ford and Ryan Gosling set up "Blade Runner 2049," the long-awaited sequel to Ridley Scott's dystopian masterpiece "Blade Runner."
Due in theaters October 6, 2017, the new film takes place 30 years after the events of the first. A new blade runner, LAPD Officer K (Ryan Gosling), unearths a long-buried secret that has the potential to plunge what's left of society into chaos.
Officer K's discovery leads him on a quest to find Rick Deckard (Harrison Ford), the former LAPD blade runner who had gone missing, and from the looks of Ford in the trailer, might have been a little rattled by the events of the intervening three decades.
Ana de Armas, Robin Wright, and Jared Leto also star in "Blade Runner 2049," directed by Denis Villeneuve and produced by Scott.