Ben Affleck's new girlfriend Lindsay Shookus split from husband 'a while ago,' source says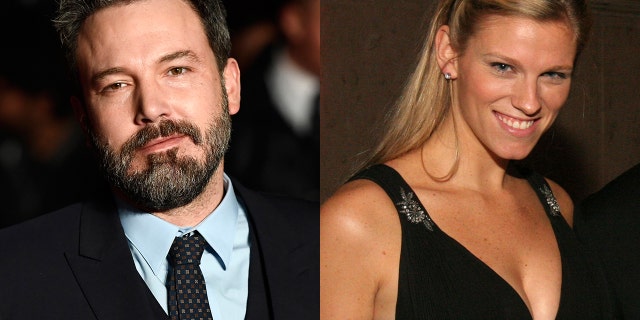 It seems Ben Affleck's new girlfriend, Lindsay Shookus, is as friendly with her ex as he is with his.
A source tells ET that Shookus and her ex, Kevin Miller, are amicably separated and have filed for divorce.
WATCH: Ben Affleck Dating 'SNL' Producer 3 Months After Filing for Divorce From Jennifer Garner
"They live separately but are extremely amicable," the source says. "They split a while ago. They realized that they were stronger as friends."
According to ET's source, Shookus and Miller, who met during Shookus' first day at "Saturday Night Live" in 2002 and married in 2010, still see each other all the time. While Shookus works as a producer at "SNL," Miller is now a supervising producer on "Late Night with Seth Meyers." Both shows shoot at 30 Rockefeller Center in New York City.
"It's not uncommon, even now, to see them together getting coffee in the building, talking in the hallways, grabbing lunch, visiting each other on different floors," the source shares of Shookus and Miller, who share a young daughter, adding that the pair are such good friends that Miller knew Shookus was dating Affleck before news broke of the relationship.
"She's an extremely nice, normal person," the source says of Shookus. As for her relationship with Affleck, the source reveals, "they are just enjoying each other's company right now."
WATCH: 6 Things We Know About Ben Affleck's New Girlfriend Lindsay Shookus