Ben Affleck reveals Jennifer Lopez is starring in his next movie about one-legged wrestler
Ben Affleck and Jennifer Lopez were married in 2022, 20 years after they first got engaged
Ben Affleck and Jennifer Lopez are expanding their relationship to be professional as well as personal.
Affleck and Matt Damon have announced that following their first film "Air," their new production company Artists Equity will be making a biopic of Anthony Robles, a champion wrestler who was born with one leg, and Lopez will star in the movie.
In an interview with CBS News, Affleck was asked about the rumors that have been swirling that Lopez would appear in the film, and he jokingly tried to steer the question in a different direction, saying that he could give the name of the actor who would play Robles.
When pushed, he said, "We always hire the very best performers. And in this case, I can say every single person that's been cast so far I think is the very absolute best choice."
BEN AFFLECK SHARES WHY HE AVOIDED WORKING WITH MATT DAMON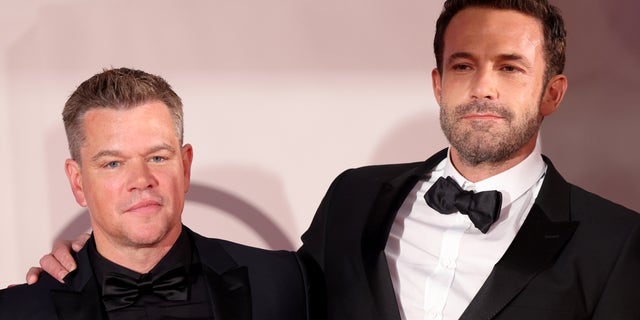 The interviewer called him out for "dancing around" the question, and that's when he confirmed "Yes, I believe Jennifer Lopez may be doing that movie."
"Can't make it look like she's doing it as a favor to me, but actually she is," he laughed.
"What fun, what a joy to do something with her, see her be great, go to work with your wife, go to work with your best friend."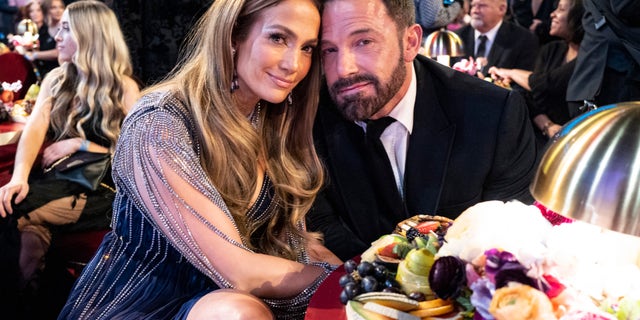 Speaking about the prospect of working with both his wife and longtime best friend Damon, he said, "What fun, what a joy to do something with her, see her be great, go to work with your wife, go to work with your best friend.
"Because ultimately, like, your work becomes the lion's share of what defines your life, in terms of the time you spend. And if you don't like who you're working with, and if you have difficulty or trouble at work, I think it's one of the things that can really cause depression, anxiety and pain for people."
BEN AFFLECK, JENNIFER LOPEZ DEBUT MATCHING TATTOOS ON FIRST VALENTINE'S DAY AS MARRIED COUPLE
He added, "And conversely, you love the people at work, you probably have a pretty good life, you know?"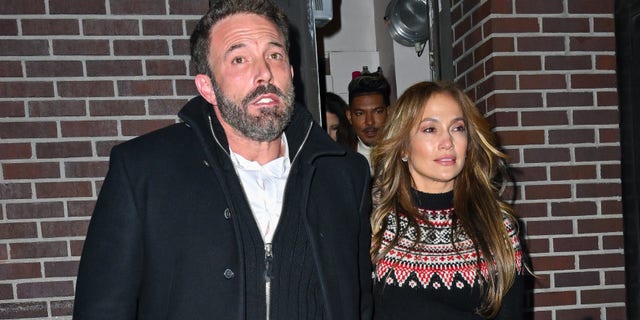 Affleck and Damon have been friends for most of their lives, having met in their hometown in Massachusetts when they were small children.
CLICK HERE TO SIGN UP FOR THE ENTERTAINMENT NEWSLETTER
Lopez has also been an important figure in Affleck's life for years – the two met in 2002 when they filmed their movie "Gigli."
She filed for divorce from her then-husband Cris Judd in July of that year, and by November she was engaged to Affleck.
CLICK HERE TO GET THE FOX NEWS APP
The couple ended their relationship in 2004 and went on to have marriages and children with other people. But, in 2021, they came back together, and the following year they were married.