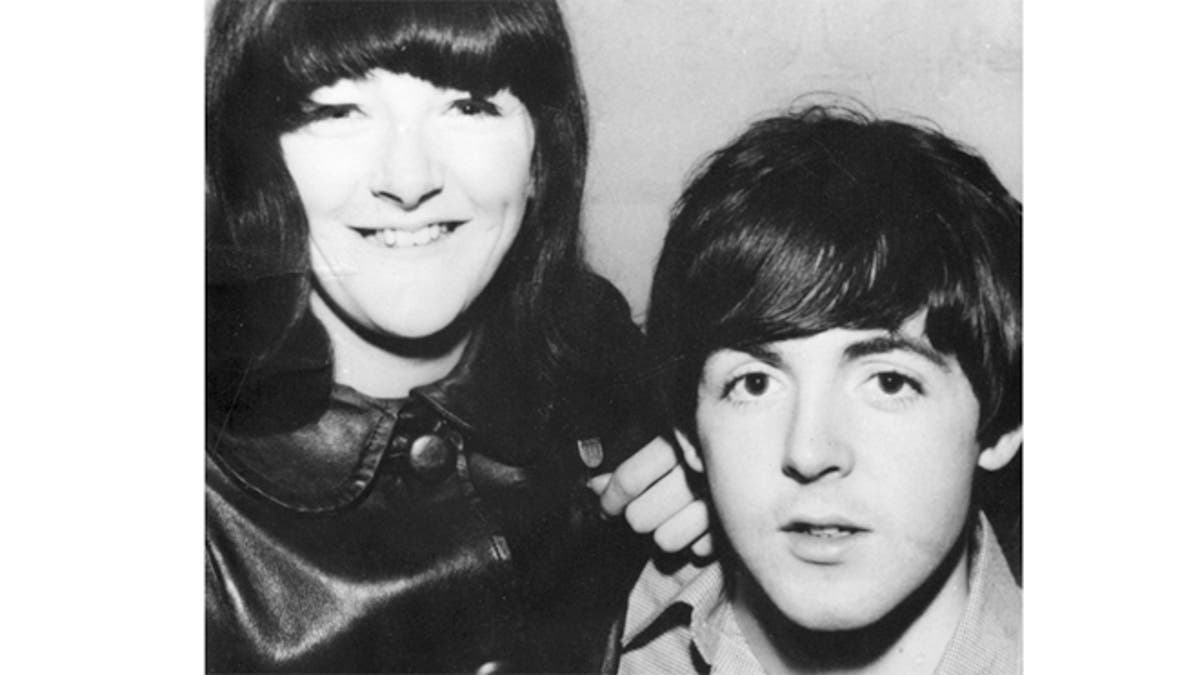 When Freda Kelly, just a shy Liverpool teen, signed on to work for a local band with big dreams she had no idea she would soon hold the most coveted secretarial position in the world. While history observes that the Beatles were together for 10 years, Kelly served them for 11 – managing the Fab Four's fan club and handling tasks even after they broke up in 1970. As more than just an employee, Kelly had a front-row seat through Beatlemania, the rise to stardom, and the ups and downs of one of the greatest bands in history.
But it is only now, more than five decades since manager Brian Epstein brought her into the fold as a mild-mannered, sweet and smiling secretary that "Good ol' Freda" – as she was affectionately referred to by Paul McCartney, John Lennon, George Harrison and Ringo Starr – has broken her silence about life as the Beatles' go-to girl.
"Over the last 50 years, Freda has had many offers to tell her story, but this is the first time she has agreed. With the birth of her only grandson, Freda realized the importance of passing on the testimony of her life's work," director Ryan White, a family friend to Kelly, told FOX411's Pop Tarts column. "Going on record was a big leap of faith for her. By nature, Freda is a very private person."
A film, titled "Good ol' Freda," was financed through crowd funding site Kickstarter, which raised almost $60,000 from 660 backers. McCartney even gave his blessing to the project, approving the licensing of four original Beatles songs – something that seldom happens in film – and audiences are able to visually feast on never-before-seen photographs.
Kelly basically gave away all her memorabilia (likely worth millions now) to desperate and devastated fans in 1974. She went above and beyond during her time to ensure that fans were given the real deal. That involved sneaking threads from McCartney's shirts, arranging for hair snippets and making sure Starr really did sleep on a pillowcase before returning it to an overjoyed fan – but apparently she drew the line at fulfilling requests to send along fingernail clippings. So intent on being honest, the secretary once let go of a whole crew of assistants who were exposed for trying to pass off a girl's hair for that of a Beatle.
And while Kelly admits she doesn't have a favorite Beatle – one week she was in love with Lennon and the next she was closest to McCartney – she developed a particularly deep connection to Starr's family.
"We filmed in Freda's living room for weeks and then we went back to locations where a lot of these things happened. A lot came out when we went to Ringo's childhood home. She took care of his parents as if they were her own," the director continued. "She talked about everything from the first time she and Ringo's mom went to find her a wedding dress, and what it was like the first time they saw a lava lamp."
And as candid as Kelly became throughout the filming process, there was still one topic in particular that was off-limits.
"I asked if she dated any of the Beatles," White said. "And she stared me down in her charming way."
Kelly does, however, confess to zipping her lips about such things as Lennon's wandering eyes while married to college sweetheart, Cynthia Powell. Yet she had no qualms about putting the boys' in their place when the occasion called for it.
"Freda is never going to toot her own horn, she will say she was in the right place at the right time," White said. "But no other person could do that job the way she did it."
But despite her Pandora's Box of memories and madness, Kelly remains fearlessly loyal to the band that paid her way for over a decade, and isn't interested in her own 15 minutes of fame – she never sold her stories, or wrote a tell-all book or even granted interview documenting her experiences. Still a secretary to this day at a mental health law firm in Liverpool, even her closest co-workers, friends and family had no idea about her interesting work history.
"Freda is baffled about why people care so much about a secretary," White added. "Her daughter came up to me after a screening and said 95 percent of what her mother told were things she hadn't even heard before."

"Good ol' Freda" opens in select theaters and will be available on iTunes and Video-On-Demand September 6.