'Bachelorette' star Leandro Dottavio denies harassment claims following Bekah Martinez accusation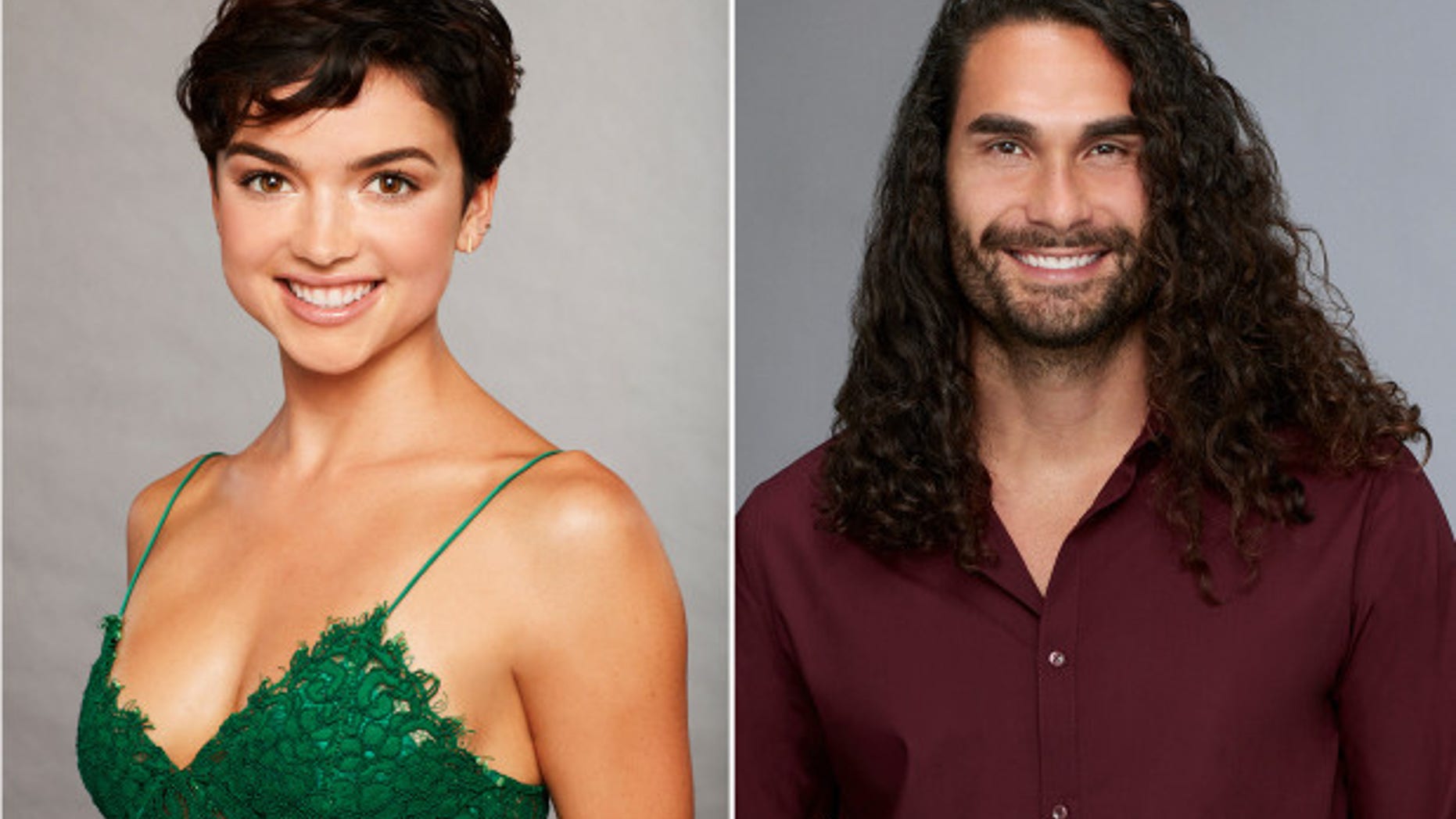 Former "Bachelorette" contestant Leandro "Leo" Dottavio is denying claims of sexual harassment that were brought to light on social media by former "Bachelor" star Bekah Martinez.
In a statement to Fox News, the reality star said, "There have been some recent stories about me that have garnered attention and I want to address them. I want to start by saying no one has ever directly accused me of sexual harassment. No one has ever come to me in any way and told me I made them feel uncomfortable."
He continued, "However, I am not a perfect person, nor have I ever claimed to be. Did I do things in college that I would be embarrassed about now? Absolutely. Was I a part of my culture, the times, movies? Yes. I have grown as a person since college. I am not the man I was two years ago let alone 14 years ago. It's important for women to speak out if they felt uncomfortable or harassed. I support that. If there was anyone I made feel uncomfortable why not come to me? I would love an opportunity to right my wrongs and speak to any woman that wants to tell me how and when I made them feel uncomfortable. I want to take this as an opportunity to better myself and the treatment of women in my life."
Dottavio's statement comes after Martinez took to Instagram on Wednesday to call out the long-haired contestant from Becca Kufrin's "Bachelorette" season, with a collection of screenshots from women who claimed that Dottavio had acted inappropriately toward them.
The 23-year-old nanny from Arie Luyendyk Jr.'s "Bachelor" season revealed to the New York Post that she stumbled upon a screenshot of a post by Dottavio dated from four years ago that said, "you need my big d---" while browsing "Bachelor" and "Bachelorette" Reddit pages.
After Martinez shared the original screenshot on her Instagram, the reality star explained that she received "dozens of messages" from more women who responded to her and shared their own experiences.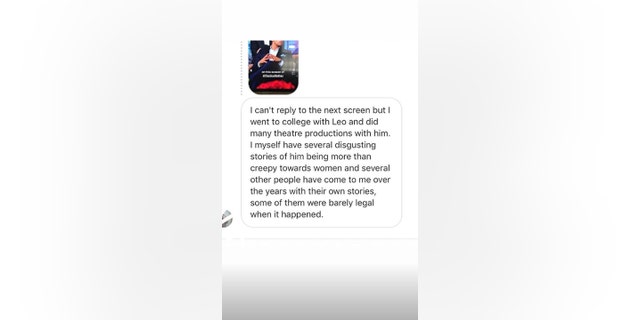 "I started posting the screenshots [of their messages] because to me, it's not a coincidence that multiple women would be saying similar things about the same person," she told the Post. "There's no way these women happen to be lying about the same thing before seeing what other women are saying."
Following the release of the 31-year-old stuntman's statement defending his actions, Martinez took to Instagram once again and shared anonymous responses from women who disagreed with Dottavio's words.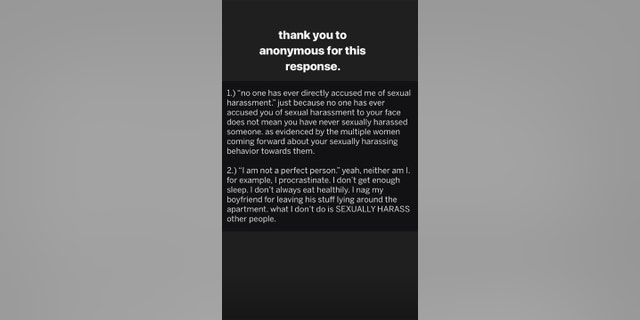 One user wrote, "Just because no one has accused of sexual harassment doesn't mean you have never sexually harassed someone."
In response to Dottavio saying that he "was not a perfect person," one user said, "Yeah, neither am I...what I don't do is SEXUALLY HARASS other people."
And while Martinez seems to have found love with a new boyfriend, since the days of vying for Luyendyk's heart, according to the Post, Dottavio is slated to try his hand at love once again on the upcoming season of "Bachelor In Paradise," though he said to not be part of the main cast.