'Bachelor' star Corinne Olympios slams critics for plastic surgery rumors: 'No, it's still me'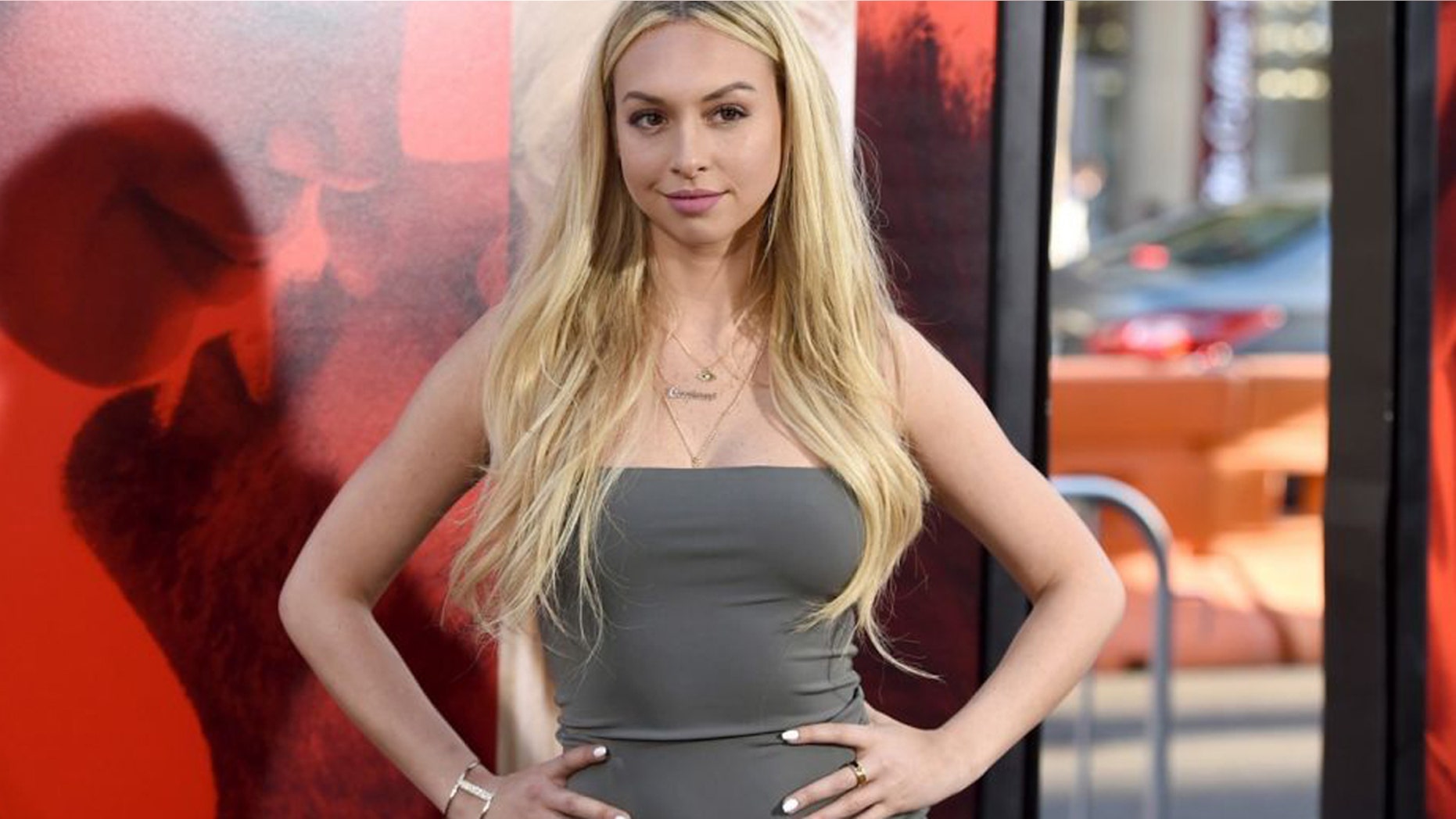 Corrine Olympios is trying to save face after fans accused the former "Bachelor" star of getting plastic surgery.
On Tuesday night, the reality star took to her Instagram Story to set the record straight about whether or not she had received plastic surgery on her face.
"Good evening, ladies and gentlemen. I just thought I'd come in here and say hi because all of y'all are freaking out about my pictures saying that I got plastic surgery and did stuff to my face. No, it's still me. Here I am—no makeup," she said.
In another short clip, Olympios continued, "It is so sad that I felt the need that I had to come on here just after a shower—no makeup, no filter—and show you guys my face, because a lot of you seem to think I do plastic surgery on my face and you're all s----ing on me. So, here I am."
The open video message to her followers comes several days after the 27-year-old shared aThanksgiving Instagram post of herself bundled up in a grey sweatsuit ensemble. The reality star cleverly captioned the photo with a "Mean Girls" movie quote and said, "Sweatpants are all the fit me right now ok?! Gosh."
But while the reality star was making a joke about her post-Thanksgiving body, fans were more concerned with what appeared to look different about her face.
Confused followers and fans then left harsh comments on the Platinum Beauty endorser's photo.
One Instagram user boldly asked, "What are you doing to your face?"
"We gotta ease up on the botox," another commented.
A third agreed and said, "You look so diff! Please stop messing with ur face."
Some users even went as far as to assume that Olympios had full on facial reconstruction surgery.
"Clearly you got your face reconstructed..." the user wrote. "People are just annoyed because you were pretty to begin with. Looks like you started in one place and then got carried away. You don't need any more of that s---. Natural is much more beautiful."
The reality star abruptly signed off after posting the denial video clips, but the Instagram trolling didn't seem to totally ruin her mood.
Also on Tuesday, Olympios posted a photo of her boyfriend with his hand on her back as they walked out of a restaurant with the caption, "Get you a man that always has your back even when you're not paying attention to anything at all."
Back in September, the reality star who has become known for her voicing her bold opinions, shared her thoughts about new bachelor Colton Underwood with Fox News.
"I mean I'm glad he's the 'Bachelor,' good for him. Anyone who gets the position is really lucky, it's a great opportunity," the reality star told us while at Morgan Clifford New York Fashion Week Kick-Off Dinner at Jue Lan Club in NYC. "But I will stand by the fact that I think he did Tia dirty and maybe he wants to be a little bit in the spotlight."
Underwood was also remembered for opening up to "Bachelorette" star Becca Kufrin on her season of the show about his decision to remain a virgin until marriage. But Olympios questioned how his virginity would now affect his "Bachelor" season.
"I mean, what is he planning on doing in the fantasy suites?"