Ashton Kutcher files for divorce from Demi Moore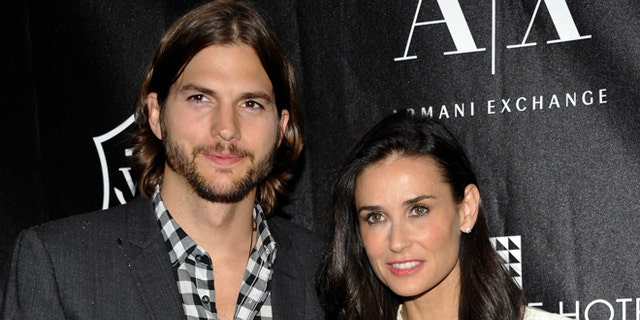 LOS ANGELES – Ashton Kutcher filed court papers Friday to end his seven-year marriage to actress Demi Moore.
The actor's divorce petition cites irreconcilable differences and does not list a date that the couple separated. Moore announced last year that she was ending her marriage to the actor 15 years her junior, but she never filed a petition.
Kutcher's filing does not indicate that the couple has a prenuptial agreement. The filing states Kutcher signed the document Friday, hours before it was filed in Los Angeles Superior Court.
Kutcher and Moore married in September 2005 and until recently kept their relationship very public, communicating with each other and fans on the social networking site Twitter. After their breakup, Moore changed her name on the site from (at)mrskutcher to (at)justdemi.
Kutcher currently stars on CBS' "Two and a Half Men."
Messages sent to Kutcher's and Moore's publicists were not immediately returned Friday.
Moore, 50, and Kutcher, 34, created the DNA Foundation, also known as the Demi and Ashton Foundation, in 2010 to combat the organized sexual exploitation of girls around the globe. They later lent their support to the United Nations' efforts to fight human trafficking, a scourge the international organization estimates affects about 2.5 million people worldwide.
Moore was previously married to actor Bruce Willis for 13 years. They had three daughters together -- Rumer, Scout and Tallulah Belle -- before divorcing in 2000. Willis later married model-actress Emma Heming in an intimate 2009 ceremony at his home in Parrot Cay in the Turks and Caicos Islands that attended by their children, as well as Moore and Kutcher.
Kutcher has been dating former "That `70s Show" co-star Mila Kunis.
The divorce filing was first reported Friday by People magazine.