Another Woman Says She Slept With Jesse James, Sandra Bullock Won't Attend 'Kids Choice'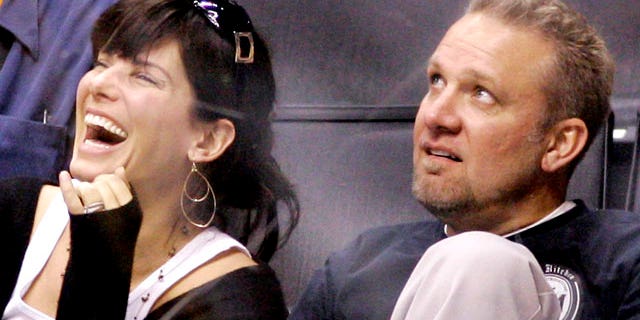 A fourth woman has come forward saying she too had an affair with Sandra Bullock's husband, Jesse James.
Celebrity lawyer Gloria Allred released a statement saying: "I represent a beautiful model and business woman. [James] pursued her and he had strong feelings for her. She is in the process of trying to decide if she will come forward. She has proof of their relationship, including hundreds of texts, emails and photos. The relationship just ended recently after the scandal broke."
Meanwhile Bullock's camp announced the "Blind Side" actress would not attend the Kids Choice Awards this weekend, even though she was nominated for the Favorite Movie Actress award. "There were never any plans for her to attend," her rep said.
Her "Blind Side" co-star Tim McGraw told "Entertainment Tonight" that he wished Bullock "nothing but the best." He said he was confident that she could brave the storm. "She's tough," he said. "I'm not that tough."
Jesse James has managed to find someone concerned for his well being, kind of.
An employee of James' West Coast Choppers told People "Usually, it's upbeat, everybody's outgoing, joking around. Now when you walk in, it's dark and gloomy." The tattooed biker is "keeping to himself right now," said the source. He's trying to put on a brave face to show his kids that he's fine "but I really know he's not," she said. "You can just tell by the way he sits in his office. He has a blank look."
Photographers have been camped outside his shop in Long Beach, CA trying to get a glimpse of James. TMZ reported that one paparazzo apparently got more than he bargained for when he came head to head with the "Monster Garage" star.
Cops were reportedly called in and the two made citizens arrests on each other. James claimed that the pap was stalking him while the pap claimed that James vandalized his car. Neither was taken into custody, but police are reportedly investigating the situation.