'American Idol' recap: 5 best auditions of Season 13 so far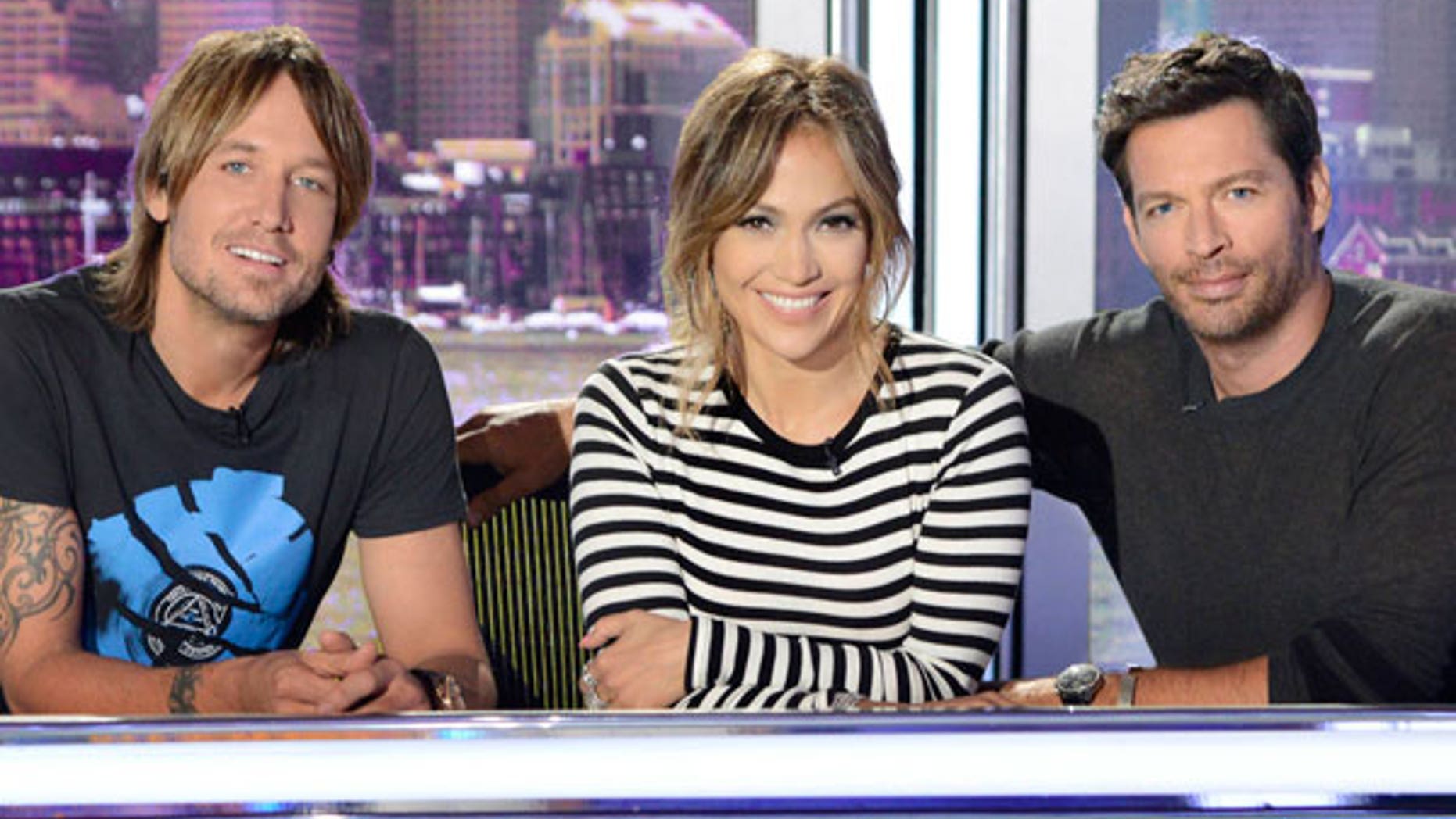 "American Idol" returned for its 13th season on Wednesday, and while we loved watching Jennifer Lopez, Keith Urban and Harry Connick Jr. take over as the new judges — seriously, we forgot it was possible for the entire panel to actually get along — the real thrill of the night was seeing the crop of new, incredible singers.
Though there were a ton of talented contestants to choose from, we managed to narrow down our top five auditions of the premiere. Drumroll, please…
1. Stephanie Hanvey, 16, sang Jessie J's "Price Tag" beautifully and with a composure far beyond her years. While the judges sat on the fence for a while, their decision was unanimous in sending her to Hollywood. We're so looking forward to seeing more from this talented young girl. We just hope that she'll be able to get used to the star power at the judges table — she fell apart, sobbing, when Jennifer hugged her!
2. We were absolutely blown away by Savion Wright, 21, who sang an original song and told the cameras that "music is [his] medicine." Diagnosed with ADHD at a young age, school was difficult for him, but music helped him through it, and it shows. The judges commented that he has an energy about him, and that he performs with everything he has. We couldn't agree more, and we're anxious to see what Savion does next. His talent and enthusiasm are palpable.
3. Morgan Deplitch, 15, creeped out Harry by singing, "Paris (Ooh La La)" by Grace Potter & The Nocturnals. With lyrics like "if I was a blade I'd shave you smooth," Harry was left a bit unsettled, considering he has a 16-year-old daughter, Sarah Kate. However, Jennifer called him out for being "such a dad" and they put the incredibly talented young girl through to Hollywood.
4. Austin Percario, soon-to-be-18, wowed the judges with his powerful rendition of David Guetta's "Bulletproof." Jennifer complimented him on his great voice and look, and Keith Urban described his voice as "Justin Bieber at 5 a.m.," whatever that means. It must have been a compliment, because the judges sent him to Hollywood with no hesitating.
5. We cannot get enough of covers of Katy Perry's "Roar" in our lives. Thankfully,  Keith London, 21, performed an acoustic version so great that Jennifer told him she likes the song more now than she did before. Harry (the Simon Cowell of "AI" Season 13, it seems) was outvoted, and so Keith is off to Hollywood. Keith will show Harry that he deserves to be in Hollywood, we're sure of it.