'American Idol' favorite La'Porsha Renae: I survived domestic abuse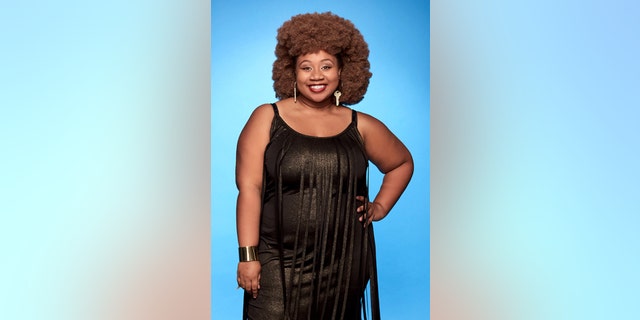 A single mother and survivor of domestic abuse has emerged as the undisputed favorite to become the last "American Idol."
La'Porsha Renae — one of just four singers remaining in the competition — brought judge Jennifer Lopez to tears last week with her emotional performance of the Mary J. Blige anthem, "No More Drama."
"It felt so empowering," she told Fox411 moments after stepping off stage.
"It was like I was taking some of that power back that my husband had taken away from me."
La'Porsha's booming soulful voice and powerful story of survival have resonated with millions of "Idol" voters.
"In commercial breaks, I am always walking around and getting selfies with everyone and asking people 'Who do you like?'" judge Keith Urban says. "I would say 80 percent of people have said they love La'Porsha."
The singer — and mother of one year-old Nayalee Kaya — has overcome incredible obstacles on her way to "Idol" fame.
Two months before auditioning for the "Idol" judges, she said she sought refuge at a battered women's shelter near her home in McComb, Mississippi to escape her ex-husband.
"I didn't feel it was safe [to stay]," she says. "He stayed with me at my parents' home during the marriage. So I just wanted to get somewhere that he didn't know where I was and he couldn't find us."
In a backstage interview with Fox411, La'Porsha discussed the pressures of being a fan favorite, and her struggle to escape her abusive relationship.
FOX411: Is there a lot of pressure on you being the frontrunner?
Renae: It is a lot of pressure, but I like pressure because I work better under pressure. I have that title and I am going to try my best to keep it.

FOX411: How big a part of your success is your hair?
Renae: It is really weird. I never thought that people would love it so much. I just kind of did it because it is what I love. Then it just grew on me and became me. I am a natural. My real hair is actually as long as this. It is just black. I do have extensions in, so it is not all my real hair. But I just like being myself.

FOX411: Does it take a long time to do?
Renae: It does. It even takes the professional hair team about an hour to do my hair.

FOX411: You don't want people to vote for you out of sympathy, but how important do you think your story is?
Renae: I think it important as far as letting people know that there is hope and that they can pull themselves out of a situation like that. I want to be an inspiration to them, but I don't want to be defined by my story. So that is why I try to come with my A game as far as my performances every week.

FOX411: You got married at 18. What was the rush?
Renae: I have always been a reserved and conservative person. I guess I just wanted to be settled. I have always been told that I have an old soul. That is kind of where my mind was. I didn't want to sew my royal oats. I just wanted to that life. I grew up in Christianity. They preach a lot that you should get married and be a wife and be a virtuous woman and all of that. So I was so eager to do that and I didn't really take the time I needed to grow into my own. And I ended up running into a really bad situation. I didn't even really date my ex-husband. We just kind of jumped into it.

FOX411: Was he your first love?
Renae: I had a high school sweetheart that was my first. We were together all through high school. I had just broken up with him because i didn't think I was good enough. He wanted to be an anesthesiologist. I wanted to be an entertainer. His life was more planned out and mine wasn't.

FOX411: You have said your ex-husband didn't like your singing.
Renae: My ex-husband didn't like my singing. He didn't like my hair. He hated my eyes. Everything. Everything he complimented me on when we first met, he just hated.

FOX411: How are you ever going to explain this to your daughter?
Renae: I pray about that all the time. I really have no idea how I am going to talk to her about it. Hopefully I am going to show her the strength that I had and warn her not to get into a situation like that. She was the main reason I was able to get out. I figured if I had stayed and god forbid she grows up and meets someone and asks me, "Mommy, what would you do?" I wanted to be able to tell her.

FOX411: Do you feel in a way now like you have told your story and…
Renae: …I am ready to move on. [The show] forced me to face all of those painful things. It needed to happen. But I don't want that situation to define me or my daughter. I feel like now we can really move on.