Amanda Peet says she is afraid of plastic surgery and cocaine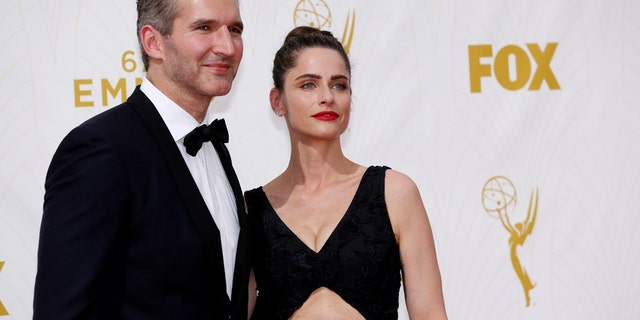 There's at least one celebrity who hasn't messed with her face.
"I'm about to write an article for Lena Dunham for 'Lenny' about the fact that I've never gotten Botox or fillers," Amanda Peet revealed on SiriusXM's "Conversations with Maria Menounos." "I've never done anything to my face that's, I guess you would say, 'invasive.'"
When asked why she's hesitant to do those things, she responded, "I'm going to write about it. I haven't really figured it out. In writing it, it's starting to become a little bit more clear, but I agree … especially in my case its a fairly arbitrary line that I've drawn because I've certainly spent a lot of time and money doing other stuff and I certainly am vain and it's hypocritical."
Even though she's never tried Botox and fillers, the 44-year-old "Togetherness" actress did say she's gotten facials and done a laser.
The actress also said she wouldn't get plastic surgery.
"Probably not. I think it has a lot to do with having two girls," she said. "Maybe I'm afraid – I'm afraid … it's like I've never done cocaine either!" Peet laughed.
Peet and her husband, "Game of Thrones" co-creator David Benioff, have three children together.
This article originally appeared in the New York Post's Page Six.
Four4Four: Can stars breathe easy after nude pic news?