Allison Mack gets extra time to run errands while awaiting sex trafficking trial
"Smallville" actress Allison Mack has been granted more time outside of her home as she remains on pretrial house arrest for her role in allegedly recruiting women to join a sex-cult and branding them as "slaves."
The former Nxivm associate will be given an additional three extra hours a week to run errands, a privilege that far outweighs those given to her co-defendants, Seagrams heiress Clare Bronfman, who is only allowed to leave her Brooklyn apartment three times a week despite being out on $100 million bond secured by $50 million in assets – and Nxivm leader Keith Raniere, who remains incarcerated.
Mack's lawyers told the court the actress needed the extra time to "purchase groceries, supplies and other necessities," and Brooklyn federal court judge Nicholas Garaufis granted the request.
ALLISON MACK SAID SHE CAME UP WITH IDEA TO BRAND WOMEN IN ALLEGED SEX CULT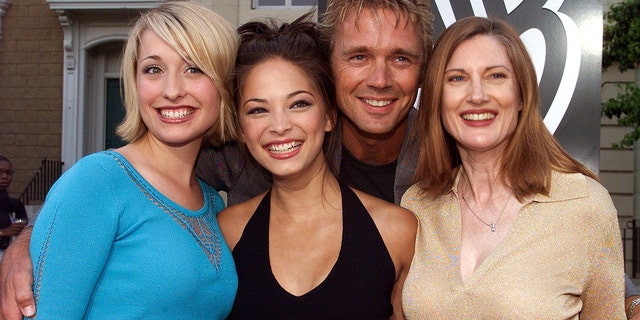 Mack is currently on pretrial house arrest at her parent's home in Los Alamitos, Calif., on a $5 million bond. She will eventually need to be transported to Brooklyn and will likely have her ankle monitor removed while traveling — an idea Brooklyn prosecutor Moira Penza is opposed to, according to The New York Post.
He recently wrote in a statement to the court, "In light of the foregoing, the government respectfully requests that the Court order that Ms. Mack is to remain on continuous electronic monitoring while on pretrial release, including when traveling by air."
CELEBRITIES LINKED TO SEX CULTS THROUGH THE YEARS
Around 150 women eventually joined the alleged sex cult led by Mack and Raniere. The group is alleged to have adopted a mind-control approach called Dominus Obsequious Sororium, Latin for "lord over the obedient female companions" or "DOS."