Allison DeMarcus' Breakfast Casserole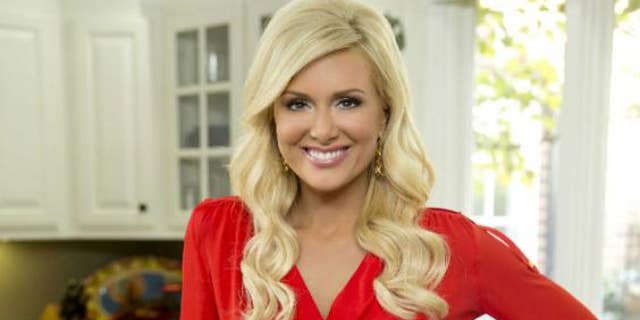 This casserole is Allison DeMarcus' mother's recipe and became an instant DeMarcus family Christmas breakfast tradition.
Makes 8 servings
Hands-on time -- 30 mins.
Total time -- 1 hour, 50 mins., plus 8 hours for chilling
Ingredients
6 slices white bread, crusts removed and cubed
1 (1-lb) package mild ground pork sausage, cooked and drained
8 large eggs, lightly beaten
2 cups milk
1½ cups (6 oz.) shredded mild Cheddar cheese
1 tsp. dry mustard
1 tsp. table salt
½ tsp. freshly ground black pepper
Method
1. Place cubed bread in a lightly greased 13 x 9-inch baking dish. Crumble sausage over bread.
2. Combine eggs and next 5 ingredients in a large bowl, and pour over sausage. Cover and chill at least 8 hours.
3. Remove baking dish from refrigerator 30 minutes before baking. Preheat oven to 375 degrees.
4. Bake at 375 degrees for 40 to 45 minutes. Let stand 10 minutes before serving.
TIP: Don't forget to prepare this the night before you plan to serve it and make sure to seal it with a layer of plastic wrap before you put it in the refrigerator to chill.
Reprinted with permission from "Southern Living Country Music's Greatest Eats," Presented by CMT (Oxmoor House, 2014)