Adrienne Bailon Created 'Fake Boyfriend' To Get Ex Rob Kardashian To Go Away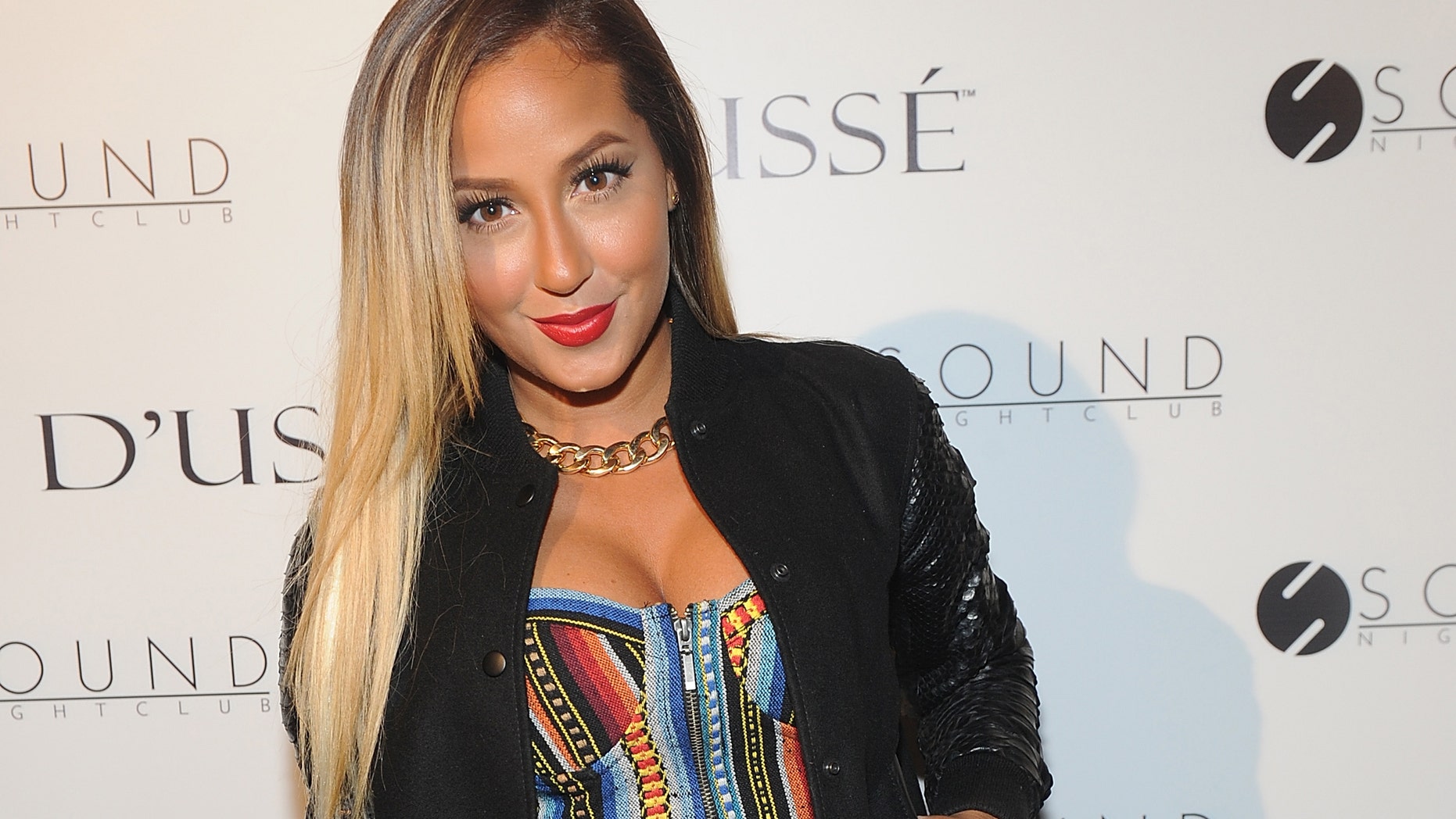 Adrienne Bailon proves you don't always need a real man to get over your ex. Sometimes a fake one will do.
Three years after calling it quits, the host of "The Real" revealed it took creating a "faux boyfriend" to get her ex Robert Kardashian to stopping pining to win her back.
Bailon, 29, dumped Kardashian after they dated for two years when he revealed he'd cheated on her.
Embarrassed by the situation, Bailon had to find a creative way to make sure Kardashian understood "I want nothing to do with you."
Years ago on an episode of "Keeping Up With the Kardashians," it seemed to viewers as though a letter from Bailon's supposed "new boyfriend" is what did the trick.
In the scene, Kardashian is visibly upset while reading the note, in which her new man begged her ex to stop calling Bailon, and looks to be wiping away tears.
However, Kardashian may be feeling a whole new set of emotions now that he knows in reality it was Bailon who wrote the letter.
"I was my own fake boyfriend," the host admitted on her show. "What all ya'll thought was that it was written by my boyfriend. It was not written by a boyfriend."
"That was written by me and my girl sitting on the sofa one day deciding to ourselves, 'Well, how can we make him stop calling me?'
While Bailon admitted that the plan worked, saying "I got left alone," she felt bad about how rumors surrounding the break up escalated in the media.
"I felt so bad because at the time there was so many rumors that I was dating [rapper] Fabolous. They actually pinned it on him."
Still single, Bailon admitted in an email to Fox News Latino dating remains a "struggle."
"It is always a struggle with my personal life and career, but you make it work."
When asked if she has been in contact with her ex's sister, Kim Kardashian, since she welcomed her daughter with Rapper Kanye West, Bailon admitted she hadn't yet reach out to the famous clan.
"No, but I am sure they are in bliss. I wish them all the best."
Follow us on twitter.com/foxnewslatino
Like us at facebook.com/foxnewslatino