ABC News' Terry Moran blasts 'right-wing media' on heels of Vegas massacre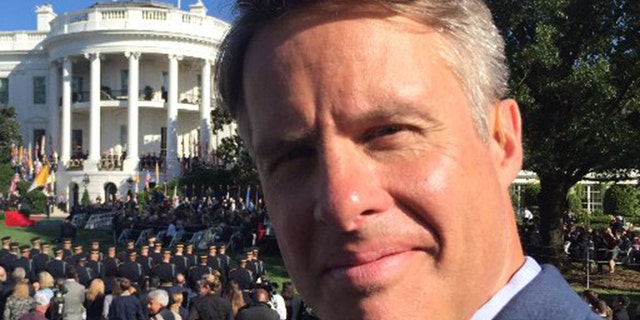 ABC News Chief Foreign Correspondent Terry Moran on Monday slammed "right-wing media" on the heels of the mass shooting in Las Vegas, saying conservatives will "instantly politicize" acts of terror committed by Muslims but not mass shootings by Americans.
Casting any sense of journalistic objectivity to the wind, Moran took to Twitter on Monday to write, "A Muslim commits an atrocity, right-wing media instantly politicize it: 'Pass the travel ban!' US mass shootings—'Don't talk about guns!'"
A gunman opened fire at the Route 91 Harvest Music Festival in Las Vegas late Sunday night, killing at least 58 people and sending more than 500 others to hospitals in what is now the deadliest mass shooting in modern U.S. history.
This isn't the first time that ABC News' Moran has stirred up controversy with his rhetoric. Back in January, the former "Nightline" anchor compared Trump's inaugural address to Nazi rhetoric when he accused Trump's "America First" phrase of being a "loaded term."
"Now, he defined it here as total allegiance to the United States of America," Moran said during ABC's live inauguration coverage. "However, it carries with it, overtones from the 1930s, when an anti-Semitic movement saying, 'We don't want to get involved in Europe's war. It's the Jews' fault in Germany!' Charles Lindbergh led them.' It is a term … the words itself carry very ugly echoes."
Moran joins a variety of politicians, celebrities and media members who have criticized right-leaning Americans after the Las Vegas massacre. Comedian Megan Amram joked that the shooter fits the typical profile because he is a "white man," a CBS attorney was fired for saying she is "not even sympathetic" to victims because "country music fans often are Republican" and Hillary Clinton took heat for an "irrelevant" statement.
Last February, "Tucker Carlson Tonight" ran an entire segment that poked fun of the liberal bias on display on Moran's Twitter feed. Carlson said it seemed like a "DNC press release with added moral outrage."
The gaffe-prone Moran doesn't only upset people when it comes to politics. In 2009 he outraged fans of Farrah Fawcett shortly after the legendary actress died by suggesting — in an internal ABC News email conversation that became public — that by dying from anal cancer, she'd effectively been killed by a sexually transmitted disease. Moran later apologized.
The reliably liberal Disney ABC Television network has been roiled by a series of bias controversies in the last year. These controversies include ABC News skipping coverage of immigration activists interrupting House Minority Leader Nancy Pelosi; and President Trump accusing ABC News anchor Martha Raddatz of crying on Election Night after he won (which the veteran journalist denied).
The network's chief anchor, former Bill Clinton communications director George Stephanopoulos, was outed for not disclosing a substantial donation to Clinton's charitable organization back in 2015. He was forced to recuse himself from moderating presidential debates.
ABC's beleaguered entertainment division also has come under fire for canceling Tim Allen's "Last Man Standing," after the star expressed conservative views, although ABC president of Entertainment Channing Dungey told reporters that "politics had absolutely nothing to do with it."
ABC News did not immediately respond to Fox News' request for comment.