WikiLeaks Document Reportedly Shows Israel Wants Gaza to Function at 'Lowest Level'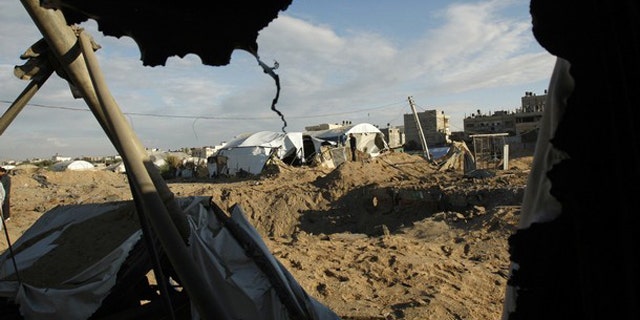 A leaked WikiLeaks cable allegedly shows Israel telling U.S. officials that it wanted Gaza's economy "functioning at the lowest level possible" while avoiding a humanitarian crisis, according to Reuters.
The 2008 cable shows that the Israeli government kept the U.S. Embassy in Tel Aviv briefed on its blockade of the Gaza Strip.
"As part of their overall embargo plan against Gaza, Israeli officials have confirmed to (U.S. Embassy economic officers) on multiple occasions that they intend to keep the Gazan economy on the brink of collapse without quite pushing it over the edge," one of the WikiLeaks cables allegedly says.
Israel says that they have significantly relaxed the blockade since May, allowing more goods to enter the territory.
The Gaza Strip is home to 1.3 million Palestinians and run by the terrorist group Hamas.