Warring Darfur tribes say tentative ceasefire reached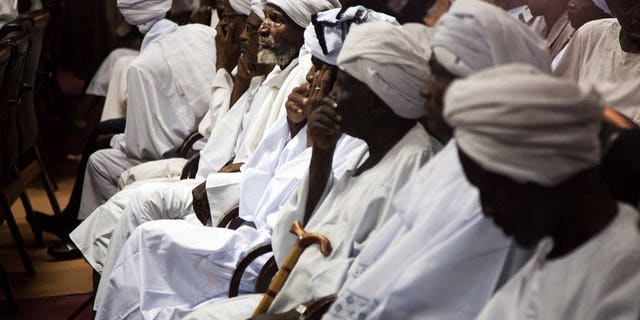 KHARTOUM (AFP) – Warring Arab tribes in Sudan's Darfur region said on Wednesday that they had reached a tentative ceasefire, after fighting which one of them said had killed more than 200 people.
"Last night we reached an agreement to calm things down," Ahmed Khiri, a Misseriya tribal leader, told AFP.
"I don't think there will be more fighting today or in the coming days."
A leader of the rival Salamat tribe confirmed the two sides were trying to halt the violence in western Darfur.
Both tribes said they would aim to reach a full peace agreement soon -- after an earlier pact collapsed.
Khiri said more than 200 people had died, most of them Salamat, since last Friday. The Salamat were less specific, but said they lost 52 members in battle at the weekend.
The latest killings, during the Muslim holy month of Ramadan, began within days of the previous peace deal the tribes signed on July 3.
That agreement came after fighting which began in April.
The incident reflects the altered dynamics of a decade-old conflict in which, observers say, the government can no longer control its former Arab tribal allies known as Janjaweed.
Inter-ethnic fighting, more than government-rebel clashes, has been the major source of violence this year in Darfur, where an estimated 300,000 people were displaced in the first five months alone, an international peacekeeping mission in Darfur says.
That is more than in the previous two years combined.