Venezuela to toughen price controls, set profit limits in bid to curb galloping inflation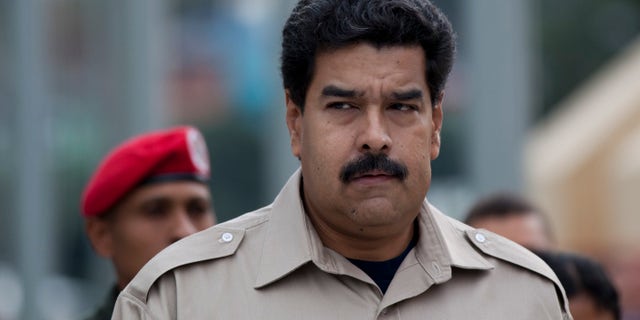 NEWYou can now listen to Fox News articles!
CARACAS, Venezuela – Venezuela's president is extending price controls and will place limits on profits — part of his latest attempt to curb the galloping inflation that is eroding support for his rule.
President Nicolas Maduro made the announcement in a late-night television address Sunday in which he also vowed to step up inspections of businesses selling shoes, clothing, automobiles and other goods to make sure they aren't overcharging consumers.
Last week, the government seized control of a nationwide chain of appliance stores and cut prices by more than half.
Maduro says he'll place percentage limits on profits if congress grants him special powers. He says inflation this year should be around 18 percent instead of the current 54 percent, blaming his opponents for waging an "economic war" against him.