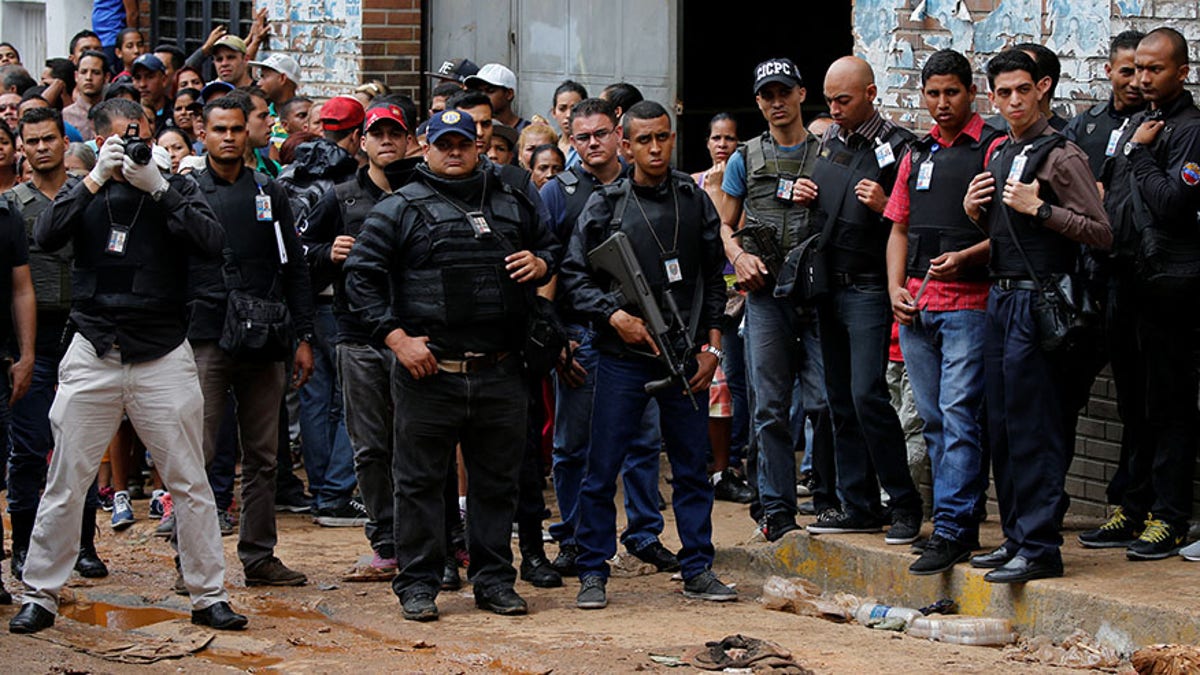 CARACAS – Twelve more Venezuelans lost their lives Thursday in violence associated with a wave of anti-government demonstrations, including eight who died electrocuted when they came in contact with a 220 kV cable while looting a bakery.
This brings up to 21 the number of fatalities since the new wave of protest started in early April.
Residents said looters saw an opportunity as protests in El Valle, an impoverished neighborhood in southwest Caracas, grew stronger and more chaotic. Witnesses said they saw men coming down carrying guns and sticks.
"It looked like a war, we couldn't get out," said a neighbor to Fox News.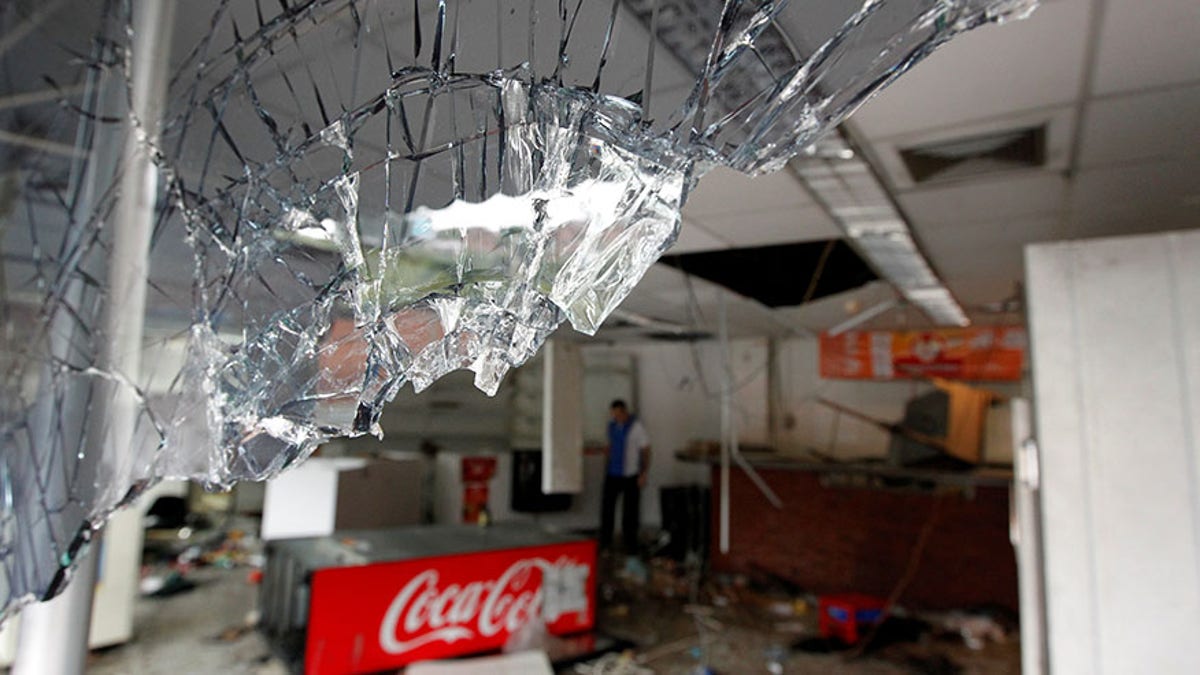 VENEZUELA'S MADURO TO PROVIDE GUNS TO 400,000 LOYALISTS AMID PEAKING TENSION
In addition to those electrocuted, three others died hit by bullets allegedly shot by police force trying to stop the mayhem in El Valle, where a total of 17 stores were looted.
Daniela Alvarado, 25, who sells vegetables in the El Valle area, said the looting began after police officers fired tear gas and buckshot at demonstrators blocking a street with burning tires.
"People starting looting the businesses and yelling that they were hungry and that they want the government out," Alvarado told Reuters. "We're afraid (the stores) are going to run out of everything, that tomorrow there won't be any food."
"This is not hunger, this is delinquency against the people," said another woman who works in the area.
Separately, a man was killed by a gunshot in a different protest in the Caracas slum of Petare on Thursday night, municipal mayor Carlos Ocariz said on Friday.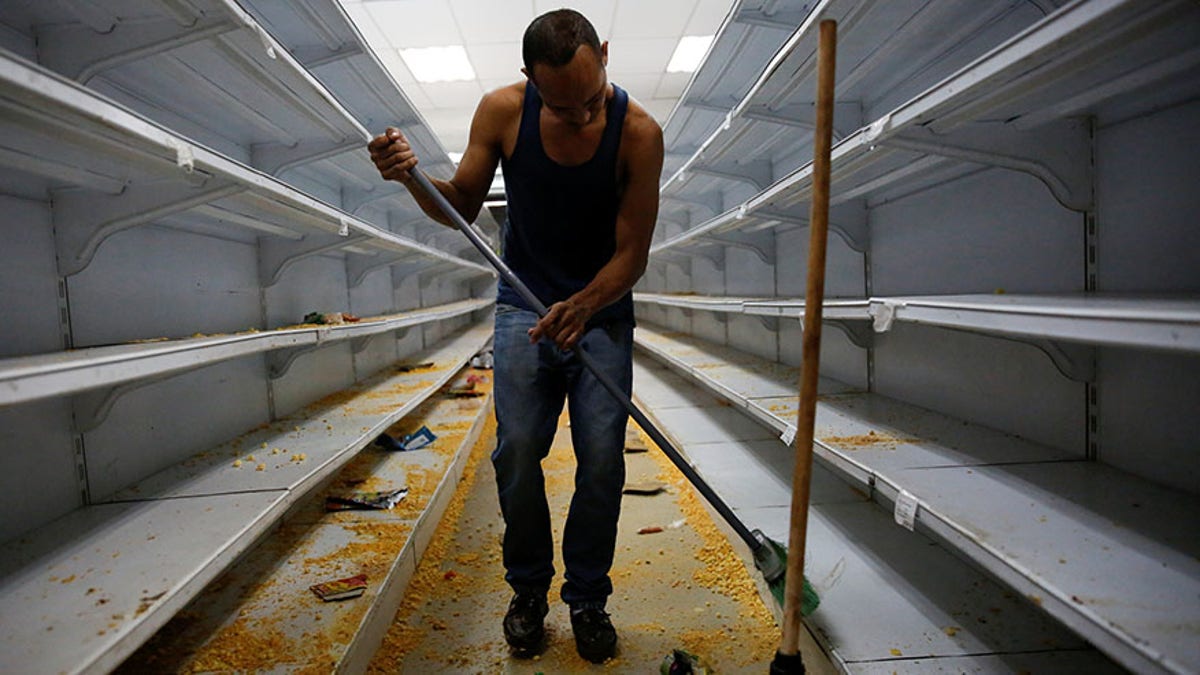 VENEZUELA SEIZES GM, WARNING SIGN TO U.S. COMPANIES?
Maduro's government is so far resisting the pressure of the most serious protests in three years as opposition leaders push a series of political demands, drawing support from a public angered by the country's collapsing economy.
Ruling Socialist Party leaders describe the protesters as hoodlums who are damaging public property and disrupting public order to overthrow the government with the support of ideological adversaries in Washington.
"This wounded and failed opposition is trying to generate chaos in key areas of the city and convince the world that we're in some sort of civil war, the same playbook used for Syria, for Libya and for Iraq," said Socialist Party official Freddy Bernal in an internet broadcast.
AP EXPLAINS: WHY ARE PROTESTS ROCKING VENEZUELA NOW?
Opposition leaders have promised to keep up their protests, demanding that Maduro's government call general elections, free almost 100 jailed opposition activists and respect the autonomy of the opposition-led Congress.
They are calling for community-level protests across the country on Friday, a white-clad "silent" march in Caracas on Saturday to commemorate those killed in the unrest, and a nationwide "sit-in" blocking Venezuela's main roads on Monday.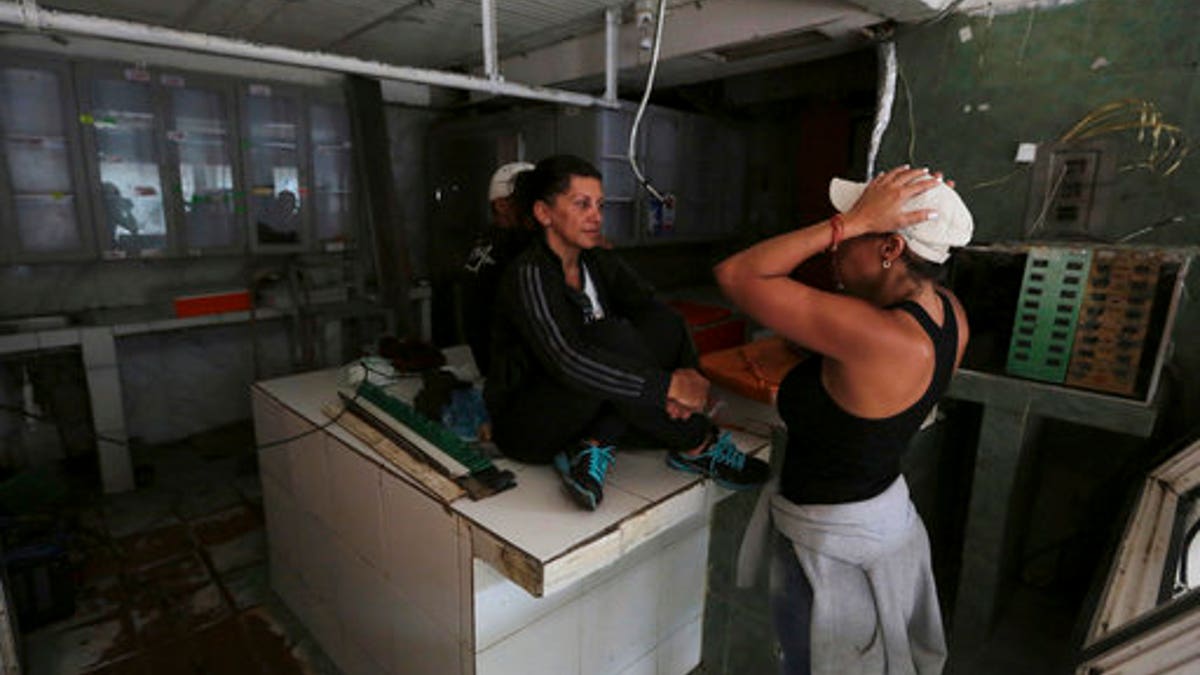 The OPEC nation's economy has been in free-fall since the collapse of oil prices in 2014. The generous oil-financed welfare state created by late socialist leader Hugo Chavez, Maduro's predecessor, has given way to a Soviet-style economy marked by consumer shortages, triple-digit inflation and snaking supermarket lines.
About 9.6 million Venezuelans – almost a third of the population – skip meals in order to feed their children, according to the Living Conditions Survey of several universities.
Public anger at the situation spilled over last month when the Supreme Court, which is seen as close to the government, briefly assumed the powers of the Congress. The protests were further fueled when the government barred the opposition's best-known leader, two-time presidential candidate Henrique Capriles, from holding public office.
Reuters contributed to this report.