United Arab Emirates' leader goes abroad on 'private visit'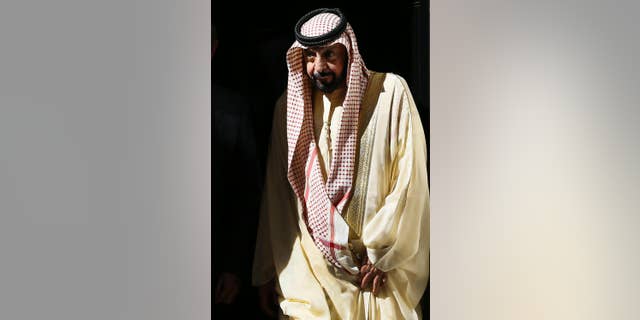 DUBAI, United Arab Emirates – The leader of the United Arab Emirates, who has rarely been seen since suffering a stroke nearly three years ago, has left his country for a "private visit" abroad.
The state-run WAM news agency announced Sheikh Khalifa bin Zayed Al Nahyan's trip on Thursday. It did not say where he went.
Born in 1948, Sheikh Khalifa became president after the 2004 death of his father, Sheikh Zayed bin Sultan Al Nahyan. He is also the ruler of Abu Dhabi, the oil-rich capital of the seven sheikhdoms that comprise the UAE.
Sheikh Khalifa suffered the stroke on Jan. 24, 2014, and underwent emergency surgery. He went abroad for several months last year as well.
The UAE is a strong Western ally and hosts American troops fighting the Islamic State group.