UK election: PM May's response to terror attacks have Brits questioning her leadership
LONDON – It's the last day of campaigning before parliamentary elections in the UK and Conservative Prime Minister Theresa May seems confident of victory.
But in these unpredictable political times, Labour party leader Jeremy Corbyn is putting up a fight.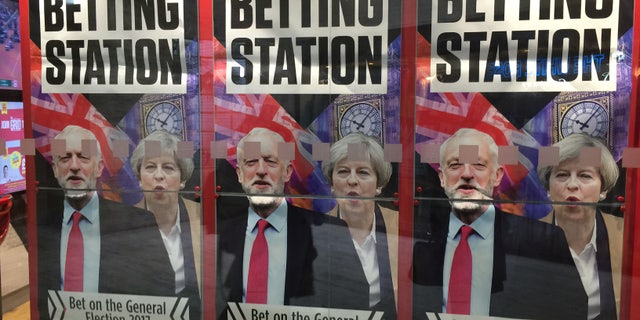 "Theresa May looks as if she's going to win a decent majority," Spectator magazine editor Fraser Nelson told Fox News. "But no one can be quite sure."
One wild card: Terror.
Three terror attacks in some three months in the UK, including the deadly attacks in London over the weekend, have put May on the defensive.
MANCHESTER BOMBING CHANGING STAKES IN UK ELECTION
She is calling for new strict anti-terror measures adding, "…if our human rights laws stop us, we'll change those laws so we can do it."
Left-wing politician Corbyn, who some have compared to Democratic/Socialist Presidential candidate Bernie Sanders, struck back, criticizing May for cutting police numbers.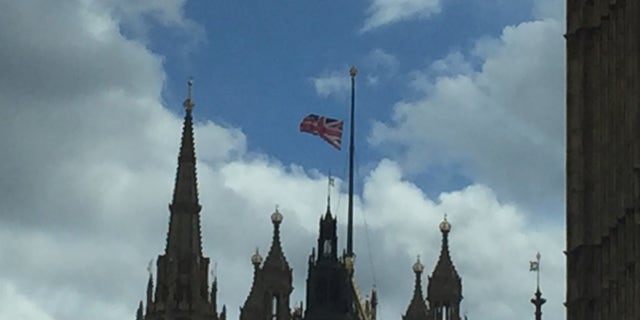 "The way you deal with the threat to democracy," Corbyn said, "is not by reducing democracy – it's by dealing with the threat."
And then there's the reason the prime minister called this so-called "snap election:" To give her a stronger hand in Brussels when she's negotiating Britain's exit from the European Union, or "Brexit."
Her shaky campaign performance is raising doubts.
CORBYN TRYING TO SHED REBEL IMAGE TO WIN UK ELECTION
"She positioned herself as strong and stable," Nelson told Fox News. "But her behavior is not consistent with that description."
President Trump has even become a factor in this campaign. Tweets from Trump knocking comments from London Mayor Saddiq Khan following the terror attacks caused controversy among Corbyn and other Labour figures.
May refrained from firing back at Trump, analysts say, because she needs the U.S. after the UK's EU departure.
Nelson said a win by Corbyn's Labour party would mean the U.S. would be "minus-1 ally."
At a time when U.S. relations with Europe are shaky, the White House is no doubt hoping May's Conservative Party will make it through.