Turkey refuses to stop airstrikes on Kurdish militants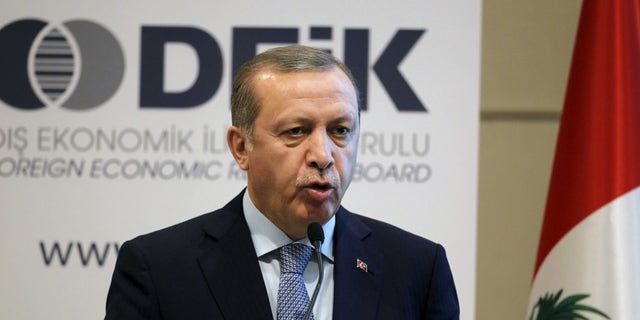 NEWYou can now listen to Fox News articles!
Turkey's President Tayyip Erdogan refused to stop his military's airstrikes on Kurdish forces in northern Syria despite pushback from around the world Wednesday, Israel National News reports.
Turkish forces slammed Kurdish positions for four days in a row in order to prevent them from establishing a stronghold in the region.
"They (the West) tell use to stop shelling," Erdogan said in a televised speech. "Forgive me, but there is no question of us doing such a thing."
Erdogan's comments affirm statements earlier this week by Turkey's Prime Minister Ahmet Davutoglu to German Chancellor Angela Merkel.
According to Davutoglu, the Kurdish militants' mission would uproot "hundreds of thousands of Syrian civilians" and create a "new humanitarian crisis" that would affect both Turkey and the European Union, Israel National News reports.
Davutoglu added the situation could lead to a "new wave of hundreds of thousands of refugees."