Turkey air force honors crew who downed Syrian chopper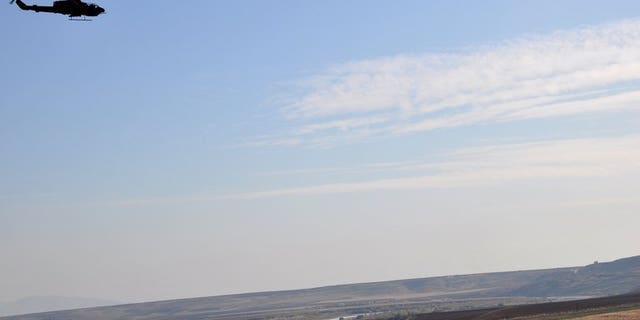 ANKARA (AFP) – Turkey's air force on Sunday paid tribute to the crew who shot down a Syrian military helicopter which it said had violated Turkish airspace.
Air Force Commander General Akin Ozturk has "honoured the personnel who applied rules of engagement toward a Syrian helicopter which refused to leave the airspace last week despite warnings," the air force command said in a statement.
Turkish warplanes on Monday downed the Syrian helicopter which Ankara said was detected about a mile inside Turkish airspace.
Turkey changed its rules of engagement after the downing of one of its fighter jets by the Syrian air force in June 2012.
The government had warned that any military approach from Syria on the Turkish border would be considered a threat.
Relations between once close allies Damascus and Ankara have deteriorated since the outbreak of the Syrian conflict in March 2011.
The long and volatile border between the two countries has become increasingly tense, with a number of incidents in the area, which prompted NATO to station Patriot missile batteries there for defencive purposes.