Trump sends Middle East envoy to Jerusalem to ease escalating tensions over holy site
JERUSALEM – The latest round of violence that has plagued the region for more than a week has spilled over into neighboring Jordan, and could further complicate international efforts to lower tensions between Israelis and Palestinians in the Holy Land.
On Sunday, an Israeli security guard shot and killed two Jordanians at an Israeli diplomatic apartment in Amman. Jordanian officials want to question the Israeli security guard who says he was stabbed by one of the two men.
The attacker was reportedly Mohammad Jawawdah, a 17-year old carpenter working at the apartment who used a screwdriver to stab the Israeli guard.
AMID FLARING TENSIONS, ISRAEL INSTALLS CAMERAS AT HOLY SITE
His father told the Reuter's News agency his son did not have any militant links.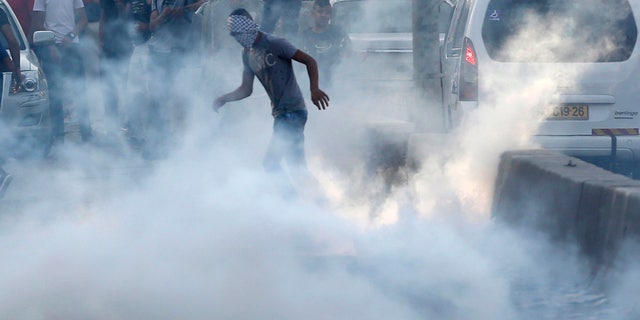 "My son was not a troublemaker or a terrorist and he did not belong to any political parties," said Zakaria Jawawdah, whose family has Palestinian roots.
According to Israeli officials, the second Jordanian was the apartment landlord and was inadvertently shot.
The deadly shooting comes as President Donald Trump has sent his Middle East envoy Jason Greenblatt to the region to help calm tensions that have erupted over Jerusalem's holiest site.
The site is known to Jews as the Temple Mount and to Muslims as the Haram al Sharif, or the Noble Sanctuary. The long contested compound is the holiest site in Judaism and the third most sacred spot in Islam.
JERUSALEM VIOLENCE LEAVES THREE DEAD, CLOSE TO 400 INJURED
Since 1967, it has been governed by a fragile pact known as the Status Quo agreement. Under this deal, two Islamic shrines – the Dome of the Rock and the al Aqsa Mosque – are maintained by Jordanian religious authorities, known as the Waqf.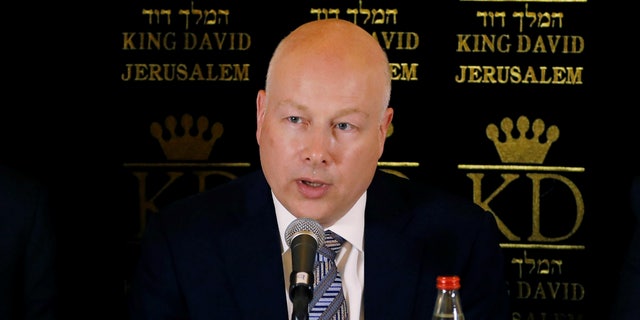 Israel installed metal detectors at the Muslim entrance to the shrine after three Arab Israeli gunman launched an attack from it and killed two Israeli police officers.
The move set off large protests by Palestinians who vowed to resist the new security measures.
"The Palestinian people took a decision to fight against this apartheid movement that separates between the people and its mosque," said Amira, a Palestinian.
TWO OFFICERS KILLED IN JERUSALEM'S HOLIEST SITE, POLICE SAY
Muslims viewed this installation of metal detectors as a unilateral step that violates the Status Quo agreement, and an effort by the Israeli government to seize control of the religious site.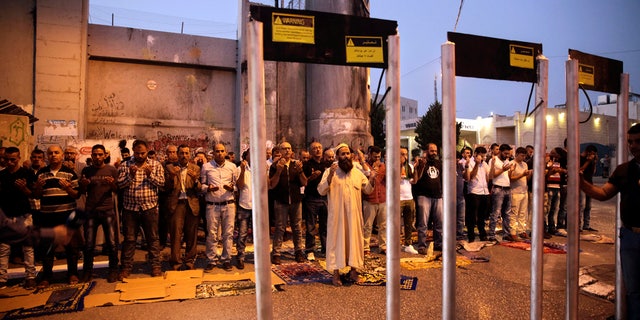 Prime Minister Benjamin Netanyahu has denied this is the aim of his government, insisting that the metal detectors have been installed to provide security at the holy site.
Friday's violence left hundreds of Palestinians injured and at least three dead. Later in the day, a Palestinian snuck into the West Bank Israeli settlement of Halamish and stabbed four Israelis, killing three.
The Associated Press and the Reuters News agency contributed to this report.