Toronto police release photo of man believed to be victim of 'alleged serial killer' as 7th set of remains found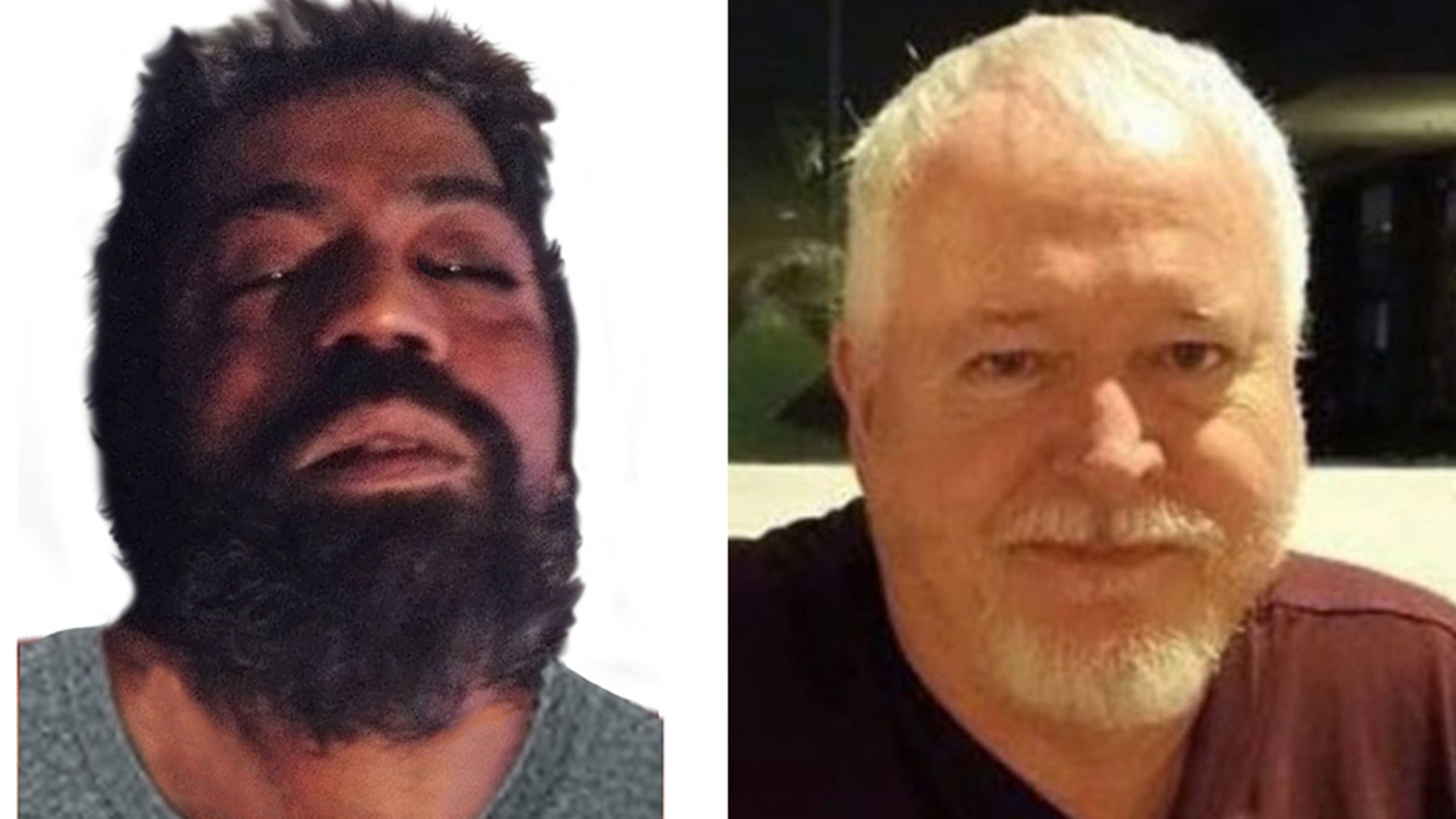 Toronto police released a picture of an unidentified deceased man believed to be another victim of "alleged serial killer" Bruce McArthur while announcing Monday that a seventh set of dismembered remains has been found at a home where he did landscaping work.
Detective Sgt. Hank Idsinga said police have shown the picture of the bearded, darker skinned man to locals and have tried to identify him using their own investigative techniques, but have been unsuccessful.
"I do not want to release this picture and I'm doing so as a last resort," Idsinga told reporters Monday.
"I've never done this and I do it with great hesitation," he added, noting that the man is believed to have been dead at the time the photograph was taken.
Idsinga declined to say how police obtained the picture and it's not clear if the remains of the seventh man are of the same man seen in the picture. All of the remains have been found in large planters at a Toronto home McArthur frequented.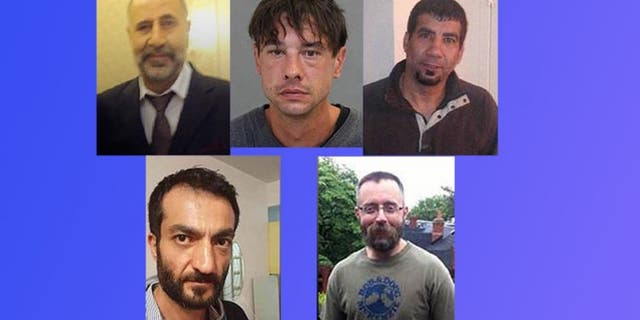 Investigators have identified three sets of remains so far — 49-year-old Andrew Kinsman, 50-year-old Soroush Mahmudi and 40-year-old Skandaraj Navaratnam.
BRUCE MCARTHUR, 'ALLEGED SERIAL KILLER,' NOW LINKED TO SIXTH TORONTO-AREA DEATH
McArthur is charged with first-degree murder in their deaths, as well as the presumed deaths of 44-year-old Selim Esen; Majeed Kayhan, 58; and Dean Lisowick, either 43 or 44. Police have said they believe there are more victims.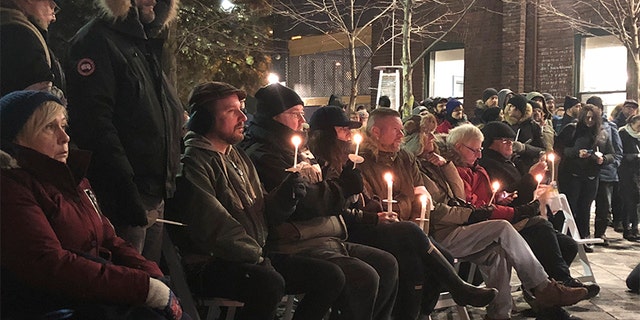 The 66-year-old grandfather and former mall Santa Claus has not entered a plea. His case is due back in court March 14. Edward Royle, a lawyer for McArthur, previously declined to comment on the case and didn't respond to a message from the Associated Press seeking comment on Monday.
"The city of Toronto has never seen anything like this," Idsinga said in late January, following McArthur's arrest on the 18th of that month. "It is unprecedented and draining. He's an alleged serial killer and he's taken some steps to cover his tracks."
"I do not want to release this picture and I'm doing so as a last resort."
Authorities have checked at least 30 other places the landscaper was known to have worked, including some of Toronto's wealthiest neighborhoods, and have collected at least 15 planters.
Investigators say McArthur is believed to have met his victims in Toronto's Gay Village neighborhood and on gay dating apps for older and large men with names such as "SilverDaddies" and "Bear411." Edward Royle, a lawyer for McArthur, has declined comment on the case and McArthur has yet to enter a plea.
GRAD STUDENT CLAIMS SHE TIPPED OFF POLICE TO SERIAL KILLER A YEAR AGO
A suggestion by Toronto's police chief last week that McArthur would have been arrested sooner if the public had been more cooperative with investigators has angered LGBTQ residents and could worsen already strained relations, community leaders told the Associated Press.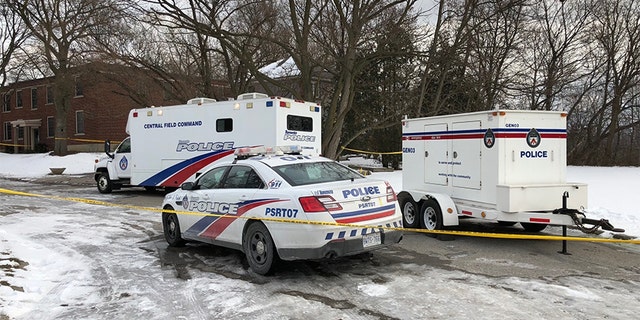 Toronto Police Chief Mark Saunders said in an interview with the Globe and Mail that "nobody" came to officers with information in 2012 when police launched a special task force called Project Houston to investigate three missing South Asian or Middle Eastern men from the city's gay village.
"I've heard a lot of sources say certain things, and had those sources said those things thing when we had Project Houston, I think there is a very strong potential that the outcome could have been different," Saunders said. "We knew that people were missing and we knew we didn't have the right answers. But nobody was coming to us with anything."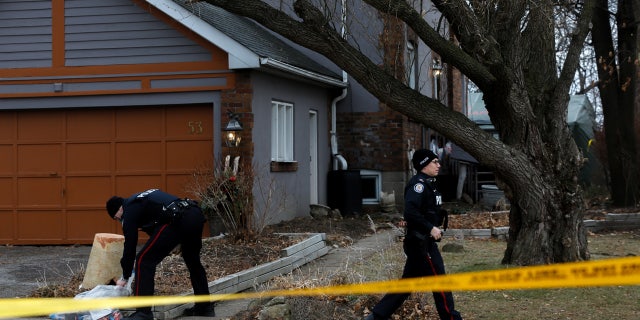 But Haran Vijayanathan, executive director of the Alliance for South Asian AIDS Prevention advocacy group, said Saunders should retract what he said.
"This is actually just going to push that divide a bit further and not allow people to work together," Vijayanathan said. "The chief is creating his own problems now."
BODIES OF 6 VICTIMS FOUND ON TORONTO PROPERTY CONNECTED TO ALLEGED SERIAL KILLER
Toronto city Councilor Kristyn Wong-Tam, whose district includes Toronto's Gay Village, said she was shocked by the comments and called them inaccurate.
"I know for a fact that the community rallied around asking for additional resources and attention to the missing men (as early as 2010 and 2011)," she said.
In addition to working as a self-employed landscaper, McArthur allegedly also worked as a Santa Claus at the Agincourt Mall in Toronto, the Global News reported.
McArthur appears to have run into money problems in the past as he declared bankruptcy in 1999, according to the CBC. He also was handed a two-year conditional sentence for assault in 2003 after attacking a man with a metal pipe in Toronto in 2001, the news agency added.
The Associated Press contributed to this report.