Toronto mayor Rob Ford to testify in friend's 'crack video' extortion case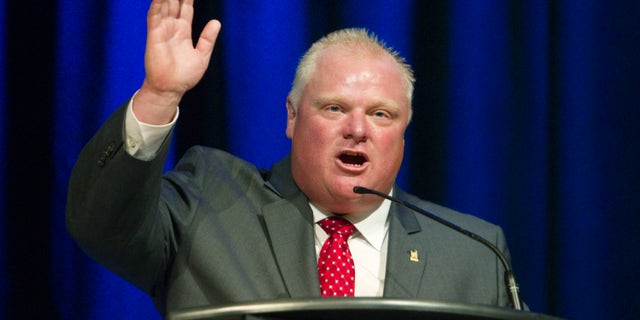 TORONTO – Rob Ford has been ordered to testify at a hearing of a friend accused of using extortion to try and retrieve a video of the Toronto mayor smoking what appears to be crack cocaine.
Ford's lawyer Dennis Morris said Friday that Toronto police handed Ford a subpoena on Aug. 26 to testify at Alexander Lisi's preliminary hearing next spring.
Lisi is facing extortion charges in connection with alleged attempts to retrieve the video.
News reports of the video first surfaced in May 2013, sparking a firestorm that eventually prompted the Toronto City Council to strip Ford of most of his mayoral powers. Ford denied the existence of the video for months but eventually admitted to using crack and binge drinking.
Ford spent two months in rehab earlier this year and is seeking re-election in October.