Toronto Mayor Rob Ford admits 'unfortunate' slip, promises to stop drinking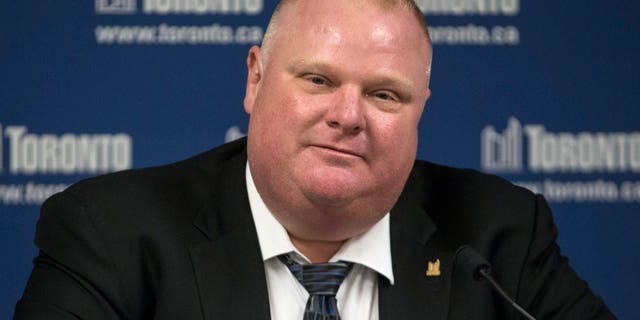 Toronto Mayor Rob Ford admits that he had an "unfortunate" slip this week after pledging to give up drinking alcohol.
A new video of Ford emerged Tuesday that shows him rambling, swearing and slurring his words, while trying to imitate a Jamaican accent.
Ford said he feels no need to apologize for his "personal, private setback," but plans to "definitely" give up alcohol again, the Toronto Sun reported.
"I just don't want to get into it," he told the Toronto Sun. "I am not perfect. Something happened when I was out with friends. What can I do?"
Ford said in the video he was just joking around with friends and did not mean to be derogatory.
"I have a lot of Jamaican friends," he told the paper. "Of course, I am close with a lot of Jamaican people and this is how we talk to each other."
Ford said he is "human" and that people "know I do want to change my life."
"You fall off the horse, you get back on the horse," he said. "That is what I am doing."
Click for more from TorontoSun.com.